May 27, 2016: Seniors Get Duped in Pigeon Drop Scam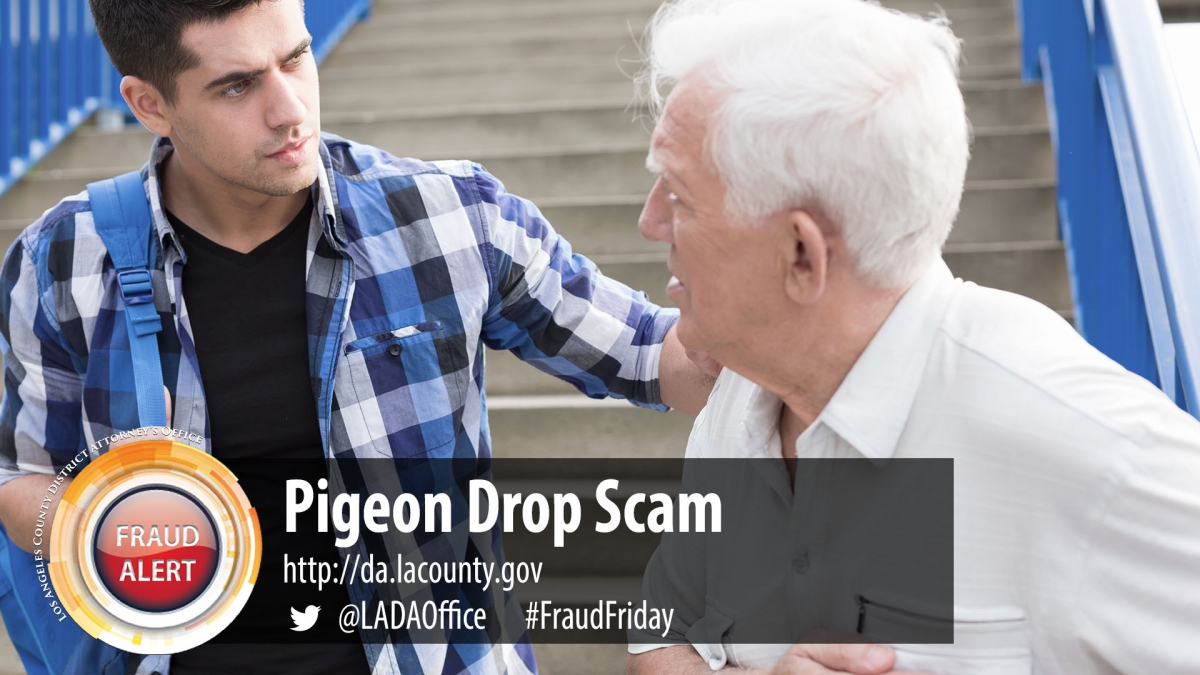 Seniors should be wary of people claiming to have found large sums of cash and wanting to share in their sudden fortunes.
In the pigeon drop scam, con artists befriend victims in public and claim they have found money in a bag, envelope or handkerchief and offer to split the proceeds. They then ask seniors for "good faith" money to demonstrate their commitment to sharing the funds.
The thief places a portion of the money in another bag and gives the bag to the senior to hold.  While the senior is distracted, the thief switches the bag, leaving the unsuspecting victim with paper shreds or other worthless filler.
By the time the senior checks the bag, the scam artist is gone.
TIPS:
Do not talk to strangers who claim to find cash or valuables

Do not give anything to a stranger as an indication of "good faith"

Immediately report any found property to local law enforcement
For more information on scams that target seniors, go to the Elder Abuse/Financial Fraud pages of the District Attorney's website (http://da.lacounty.gov/seniors/financial-fraud) or https://vimeo.com/150942366.
Follow @LADAOffice on Twitter for up-to-date news and use #FraudFriday.