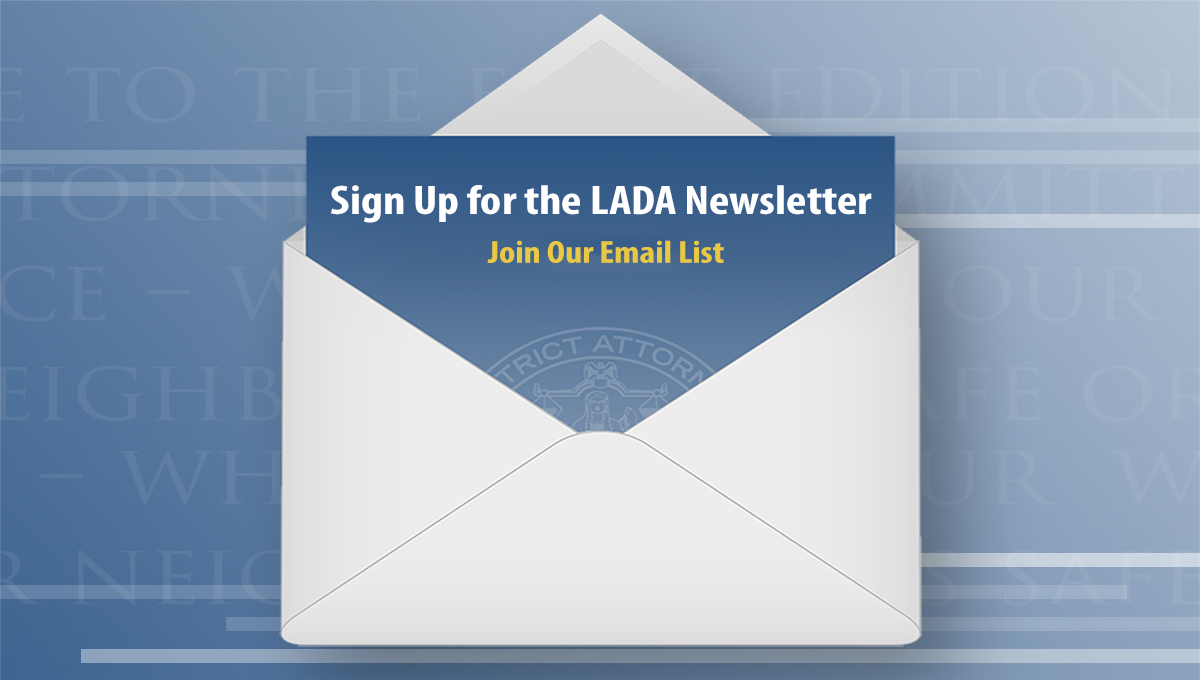 The Los Angeles County District Attorney's Office newsletter is emailed to subscribers the first Monday of each month and features a personal message from District Attorney Jackie Lacey, highlights of significant cases and tips on how to avoid falling prey to common financial scams. Readers also will get an inside glimpse into the inner workings of the deputy district attorneys, investigators and support staff members who comprise the nation's largest local prosecutors' office.
Click here to join the email list.
2020 Newsletters
March 2020 Newsletter: The Case of Gabriel Fernandez, Cannabis Conviction Dismissals, Historic Consumer Protection Settlement and more...
February 2020 Newsletter: Hate Crimes, Entertainment Industry Sex Crimes Task Force, New Conviction Follow Exoneration and more...
January 2020 Newsletter: Automobile Insurance Fraud, Second Chair Program, DUI Awareness and more...