September 23, 2016: Seniors Should Be Aware of Scams During Medicare Enrollment Period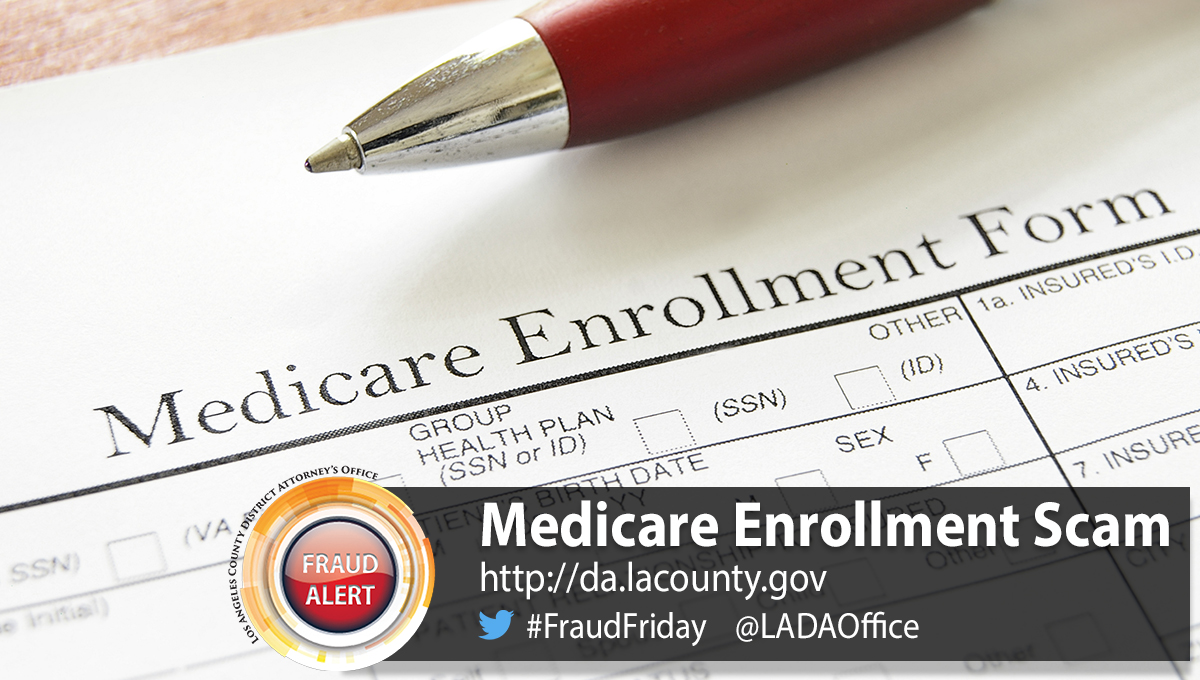 Identity thieves are using various ruses to get seniors' personal and financial information during the Medicare open enrollment period which runs from Oct. 15 to Dec. 7. 
The con artists will come to the house posing as a Medicare sales agent or call seniors to urge them to join a prescription plan or risk losing their health care benefits. The thieves also will promise refunds or discounted Medicare products.
Their intended goal is to steal identifying information to apply for lines of credit or to commit Medicare fraud by purchasing items that the victims never receive.
TIPS:
Do not give out personal identifying information to anyone over the phone or a purported sales agent at your front door. Medicare will never call and ask for your Medicare or Social Security number

The Medicare prescription drug benefit is voluntary. Anyone saying that is a requirement is a fraud
For more information on scams that target seniors, go to the Elder Abuse/Financial Fraud pages of the District Attorney's website (http://da.lacounty.gov/seniors/financial-fraud) or http://vimeo.com/150942366.
Follow @LADAOffice on Twitter for up-to-date news and use #FraudFriday.