September 26, 2023: District Attorney Gascón Announces Exoneration of Man Wrongfully Convicted of Robbery, Kidnapping, and Sexual Assault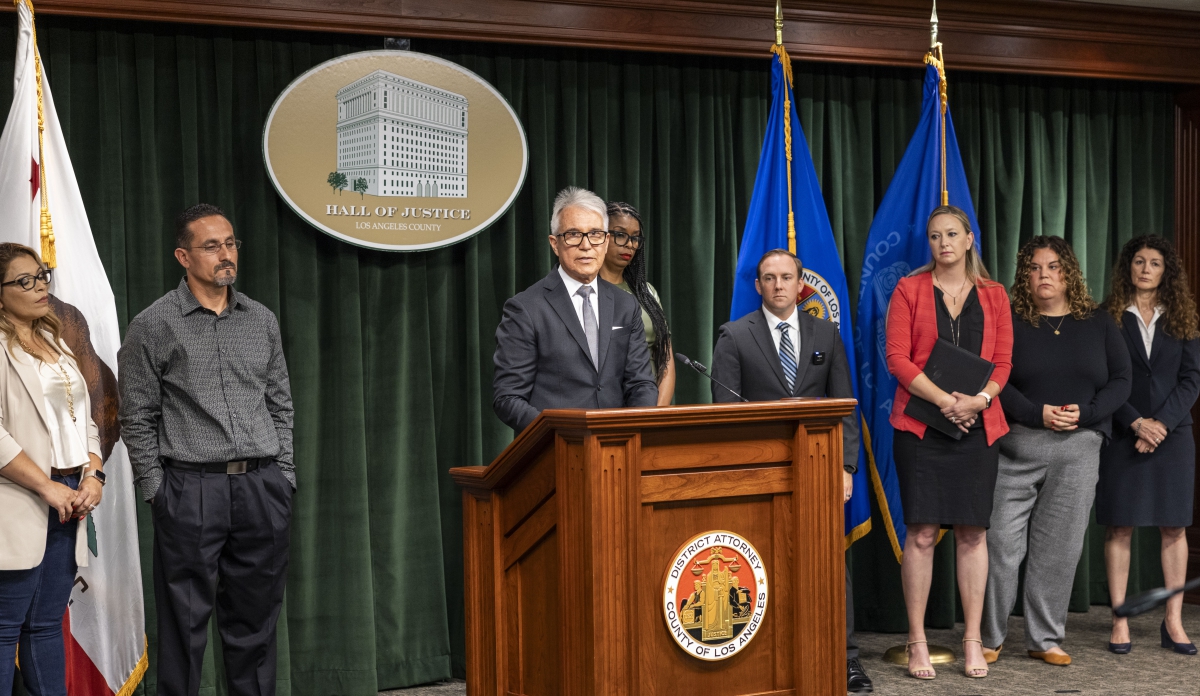 Los Angeles County District Attorney George Gascón today announced the exoneration and release from prison of Gerardo Cabanillas, who was wrongfully convicted of robbery, kidnapping, and sexual assault, among other crimes, in April 1996.
"Today, we acknowledge a grave injustice that has resulted in the unjust more than 28-year incarceration of Mr. Cabanillas." District Attorney Gascón said. "Upon thorough reexamination of the evidence and a comprehensive review of the case by my office's Conviction Integrity Unit, it has become abundantly clear that a serious error was made. I extend my deepest apologies to Mr. Cabanillas for the miscarriage of justice and the failure of our criminal legal system.
It is imperative that we reflect upon this case as a stark reminder that our criminal legal system is not infallible. We must collectively commit to doing better, to continuously improving our procedures, and to ensuring that every person who enters our legal system is afforded a fair and just process.
I'd like to thank the Conviction Integrity Unit's prosecutors and investigators who worked to re-evaluate the evidence in Mr. Cabanillas' case and conducted an exhaustive investigation to get to the truth. Today, we recognize the justice he deserves."
Click here to watch the news conference.