February 11, 2020: Spotlight: Entertainment Industry Sex Crimes Task Force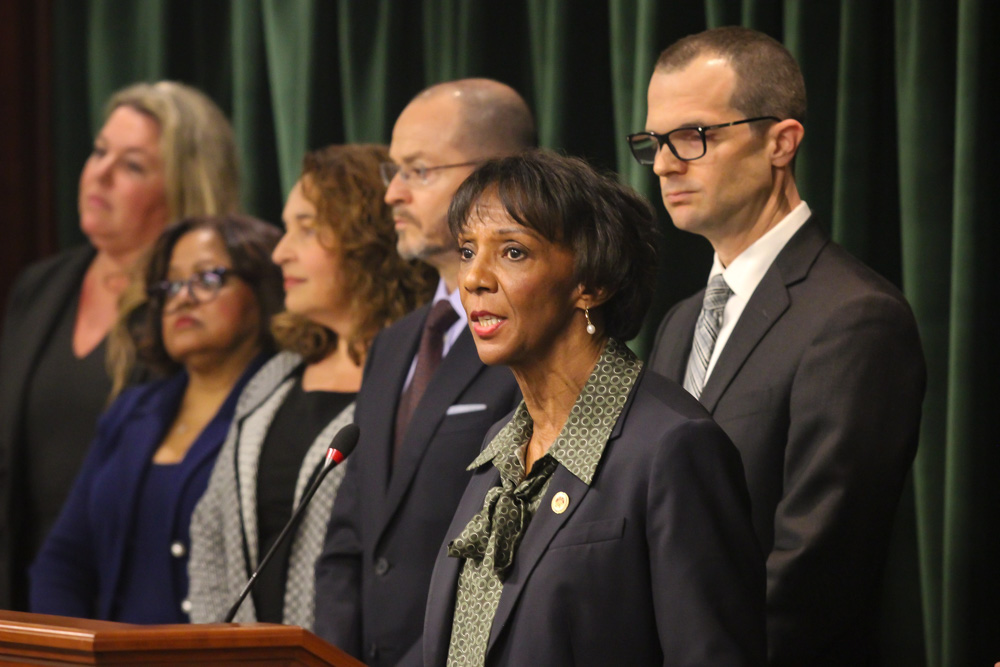 District Attorney Jackie Lacey's Entertainment Industry Sex Crimes Task Force filed sexual assault charges against film producer Harvey Weinstein last month.
It was one of more than 40 cases that have been presented to the task force for review since its inception in November 2017.
Most of the cases were declined for criminal prosecution because the alleged crimes were too old to prosecute or there was insufficient credible evidence to file criminal charges.
Filing sex crime cases can be especially challenging because they often lack corroborating witnesses or physical evidence. Also, some victims delay reporting these crimes to authorities.
In addition, prosecutors must gain the trust of victims and witnesses, especially when accusations involve powerful individuals.
Eight women accused Weinstein of sexual assault over several decades. Three claims were too old to prosecute. Three others remain under review.
In the case that was charged, Jane Doe 1 accused Weinstein of rape in a hotel room in February 2013. She reported the crime to police in 2017 and deputy district attorneys were presented with the completed police investigation on Feb. 1, 2018.
The case of Jane Doe 2 was initially presented to New York prosecutors and then routed to the Los Angeles Police Department, who contacted her on Oct. 29, 2018. Her case was investigated by police and then presented to prosecutors on Feb. 22, 2019.
The investigation required task force members to travel around the United States and to Europe to interview victims and witnesses, some of whom were hesitant to get involved. Deputy district attorneys also had to thoroughly examine police reports, witness statements and materials presented by the defense in determining what criminal charges to file in the case.
To read more about the case, click here.