November 14, 2023: District Attorney Gascón Announces Charges Filed For Killing of Off-Duty LAPD Officer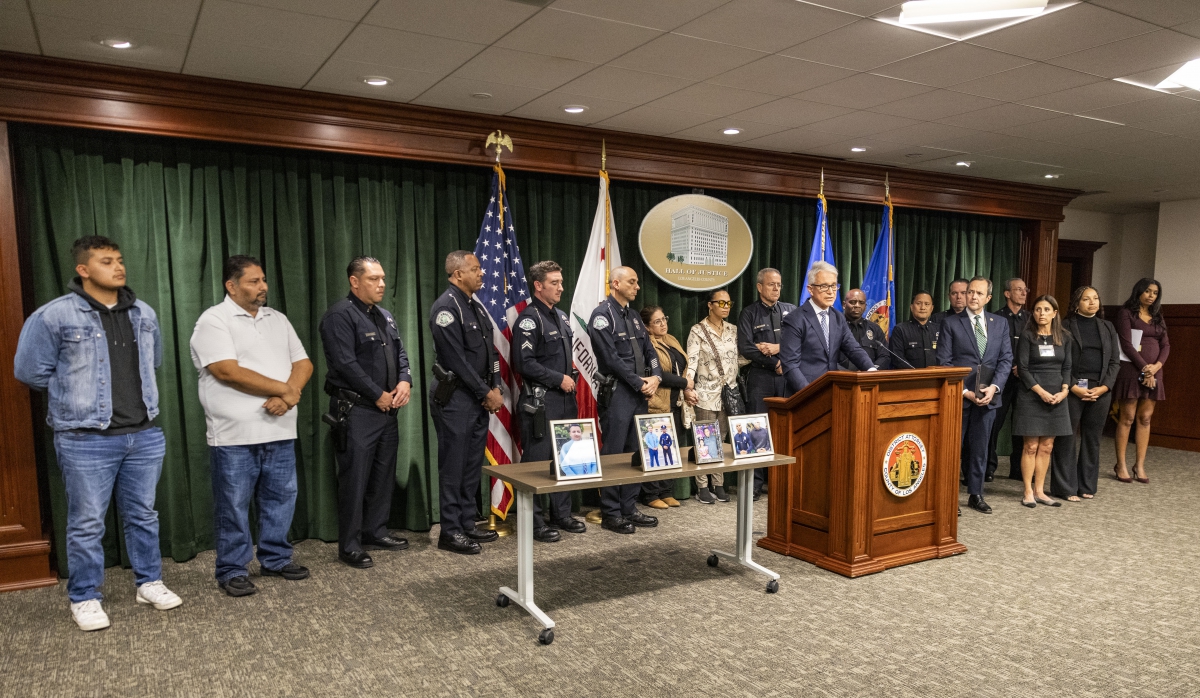 Los Angeles County District Attorney George Gascón announced on Thursday, November 9, 2023, that Brian Olivarez has been charged with the murders of off-duty Los Angeles Police Officer Darrell Cunningham and his passenger, Jorge Soriano, and seriously injuring two others, in a car crash last weekend in Northridge.
"First and foremost, my thoughts and deepest condolences are with the victims' families and the Los Angeles Police Department who are coping with this tragic loss of life," District Attorney Gascón said. "This tragic and senseless collision serves as an alarming testament to the grave dangers that plague our roadways. It is a stark reminder that we cannot afford to tolerate reckless behavior behind the wheel. Driving under the influence, distracted driving, excessive speeding or any other form of disregard for the safety of others will be met with the full force of the law.
These crimes will not be tolerated, and those who engage in such irresponsible behavior will face severe consequences. I want to thank the prosecutors from my office's DUI Training and Prosecution Section who have assisted the Los Angeles Police Department in their investigation. We will tirelessly pursue justice, ensuring that the defendant is held accountable."
"I am profoundly saddened by the senseless loss of Officer Darrell Cunningham and his long-time friend Jorge Soriano, which resulted from the reckless and criminal actions of Brian Olivarez," LAPD Chief Michel Moore said. "I am grateful for the outstanding investigative work of our seasoned detectives in gathering the evidence to support these criminal charges and hope it brings some small measure of justice to the families of Darrell and Jorge and the men and women of the Los Angeles Police Department."
Click here to watch the news conference.