September 27, 2022: District Attorney Gascón Announces Sexual Assault Charges Against Athletic Trainer at Los Angeles Schools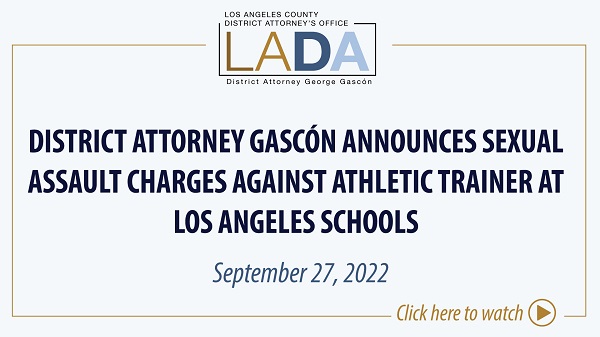 District Attorney George Gascón has announced that Richard Turner was charged today for sexually assaulting 10 girls while he worked at two schools in Los Angeles.
"A school is a place where our children should feel safe and protected by those who we are supposed to trust," District Attorney Gascón said. "It is crushing for the victims' families and our education system when someone takes advantage of a youth.
I am grateful for the young women who stepped forward in this case to recount what happened to them. My office's Bureau of Victim Services will provide any needed services or resources to help them on the path from being a victim to becoming a survivor."
Click here to watch the news conference.