February 22, 2023: District Attorney Gascón Announces Man Charged With Murdering Los Angeles Bishop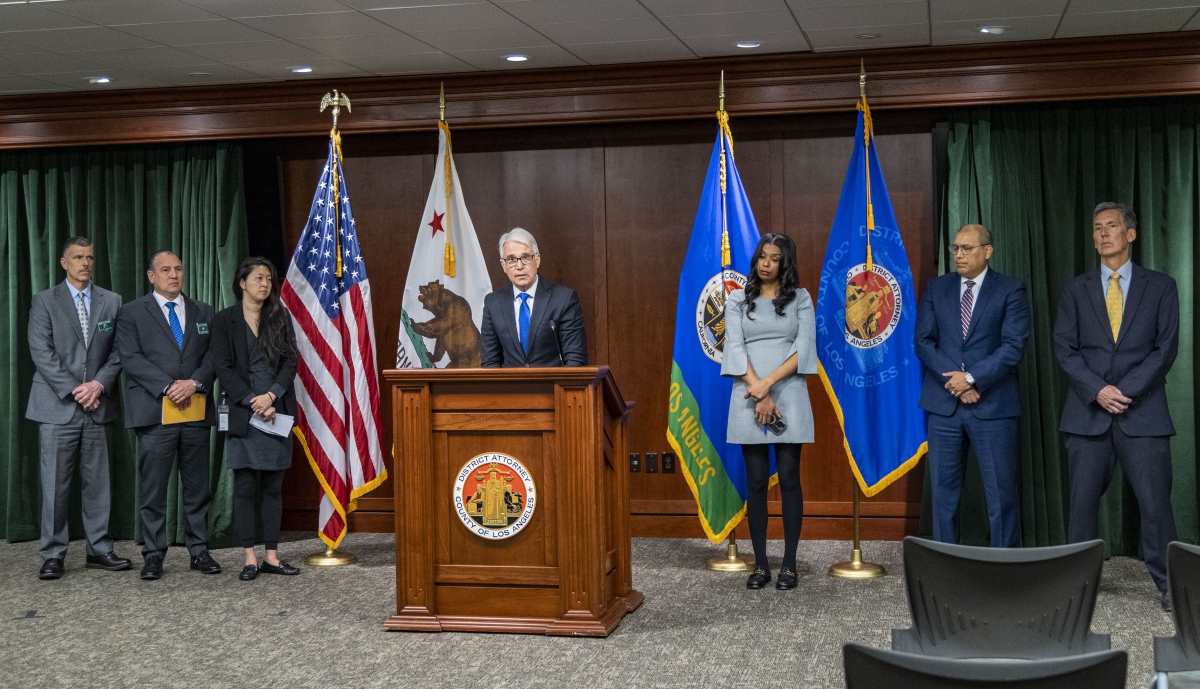 Los Angeles County District Attorney George Gascón announced that Carlos Medina was charged today with killing Auxiliary Bishop David G. O'Connell at a home in Hacienda Heights over the weekend.
"This was a brutal act of violence against a person who dedicated his life to making our neighborhoods safer, healthier and always serving with love and compassion," District Attorney Gascón said. "As Catholics around Los Angeles and the nation start the holy season of Lent let us reflect on Bishop O'Connell's life of service and dedication to those in greatest need of our care. Charging Mr. Medina will never repair the tremendous harm that was caused by this callous act, but it does take us one step closer to accountability."
Click here to watch the news conference.