March 24, 2021: Prosecutors Receive Anti-Defamation League Award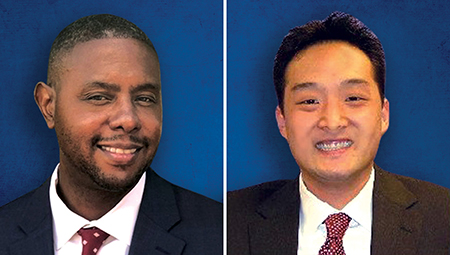 Deputy District Attorneys John Chang (pictured, right) and Reginald Neal were recognized by the Anti-Defamation League (ADL) of Los Angeles.
The prosecutors received the ADL's Helene and Joseph Sherwood Prize, which honors law enforcement professionals who work to protect the community from crimes related to hate. The presentation was made in a March 9 video ceremony.
The ADL praised the deputy district attorneys and investigators from the Los Angeles and Inglewood police departments and the California Highway Patrol for their work investigating a 2018 shooting spree in which two African American men were shot to death and several others were wounded.