February 28, 2023: District Attorney Gascón, LA Innocence Project Seek Factual Innocence of Maurice Hastings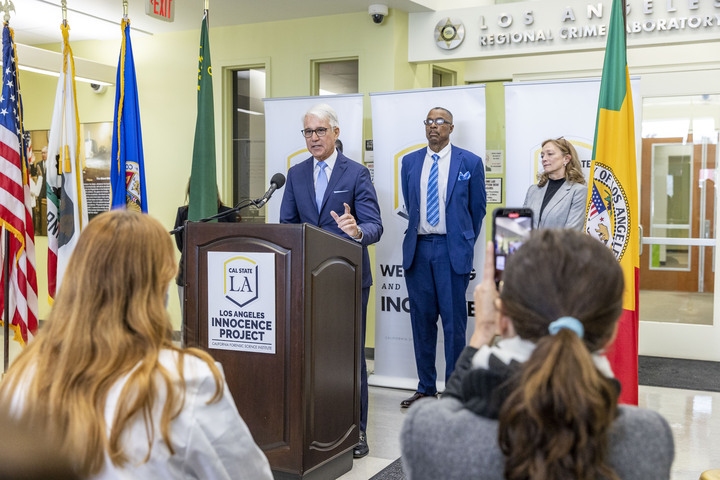 Los Angeles County District Attorney George Gascón announced today that his office has determined exoneree Maurice Hastings should be found factually innocent for a 1983 murder he did not commit.
"Our Conviction Integrity Unit launched a full investigation into Mr. Hasting's claim of factual innocence. They interviewed witnesses and carefully reviewed evidence and determined that we believe Mr. Hastings to be factually innocent of the crimes which occurred 40 years ago. Tomorrow we will join his lawyers in asking the court to find him innocent." District Attorney Gascón said.
"Maurice Hastings survived a nightmare. He spent nearly four decades in prison exhausting every avenue to prove his innocence while being repeatedly denied. But Mr. Hastings has remained steadfast and faithful that one day he would hear a judge proclaim his innocence. We hope tomorrow is that day."
Click here to watch the news conference.