July 24, 2023: District Attorney Gascón Announces Charges Against Supervising Deputy Probation Officer in Use-of-Force Incident with Minor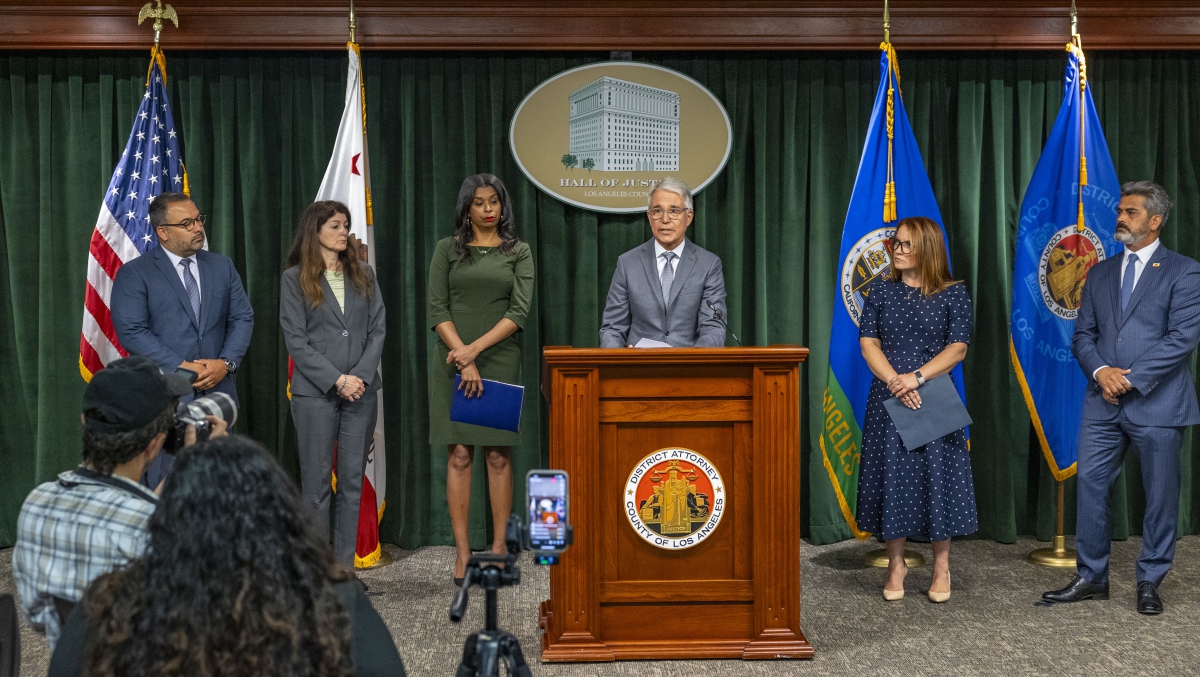 Los Angeles County District Attorney George Gascón announced during a news conference today that Los Angeles County Probation Department Supervising Deputy Probation Officer Oscar Cross has been charged with the assault of a minor at the probation department's Camp Kilpatrick facility in Malibu.
"I am deeply troubled by the recent reports of overdoses, assaults, and weapon possession within our juvenile halls," District Attorney George Gascón said. "The conditions of confinement for these young people in L.A. County are truly alarming. We must ensure their safety within these institutions. Our role is to rehabilitate them, not subject them to further harm. Just as we hold minors accountable for their crimes within these halls, we will hold those entrusted with their care equally accountable."
Click here to watch the news conference.