October 9, 2020: Scammers Take Advantage of Telemedicine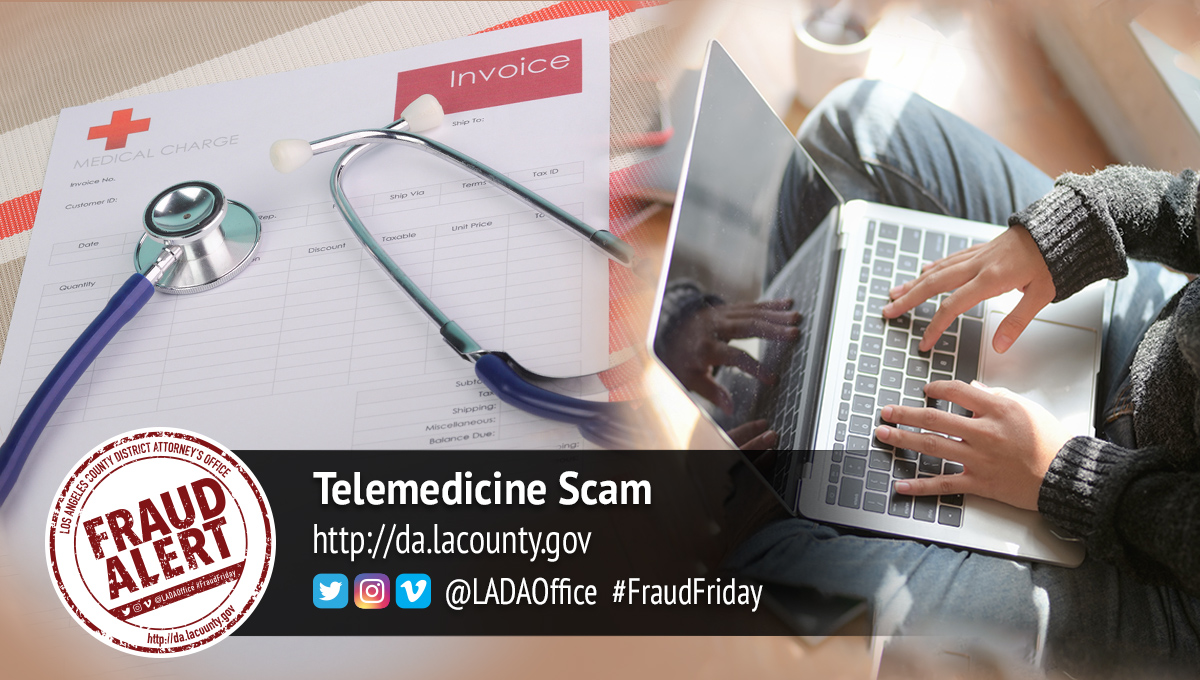 Beware of criminals offering "free" video-aided physician exams.
In the Telemedicine Scam, con artists promise consumers that the video appointment will be covered by their health insurance.
Instead, they take the health insurance information and file bogus medical claims. The consumers may receive no services.
TIPS:
 Schedule telemedicine appointments directly through your health care provider.
 Inquire about billing prior to your telemedicine appointment to confirm charges.
Report suspicious activity to the California Department of Insurance.
Follow @LADAOffice on Twitter and Instagram for up-to-date news and use #FraudFriday.