March 24, 2017: Seniors Beware: That's Not the Taxman on The Phone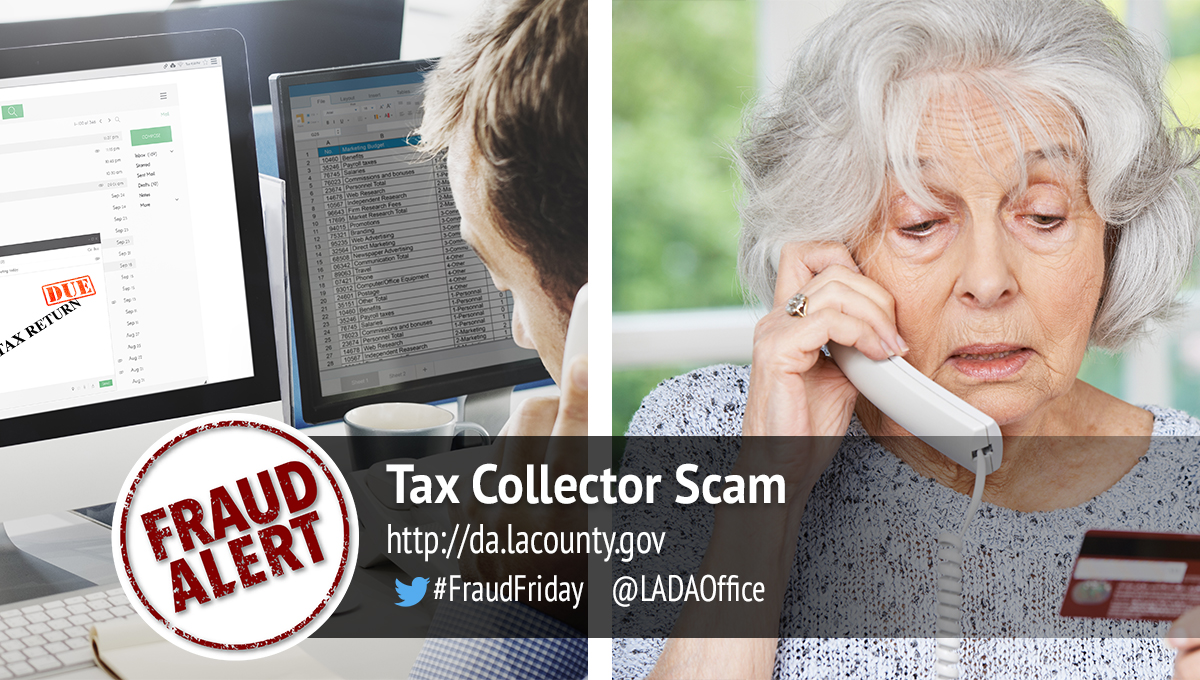 As Tax Day nears, many seniors may get calls or emails from people identifying themselves as Internal Revenue Service or Franchise Tax Board agents – but, in reality, they are crooks looking to make a quick buck.
The scammers will tell the unsuspecting seniors that they owe money for unpaid taxes or that there were tax return errors. They then instruct the victims to put money on prepaid cards or transfer funds immediately to avoid penalties or even jail time.
Once the money is transferred or the card information given, the scam is completed and the money is lost.
TIPS:
If you receive a call of this nature, ask the caller for their name, hang up and call the IRS at 800-829-1040 or FTB at 800-852-5711 to verify what the caller said
Tax agents do not call or email requesting passwords or information about credit cards and bank accounts or threaten to contact law enforcement if a tax debt is not paid
Never send payment by third-party or pre-paid debit cards to anyone making an unsolicited phone call
Watch this video from the Federal Trade Commission on how to spot scammers who pretend to be tax collectors: http://www.consumer.ftc.gov/media/video-0118-irs-imposter-scams.
For more information on scams that target seniors, go to the Elder Abuse/Financial Fraud pages of the District Attorney's website (http://da.lacounty.gov/seniors/financial-fraud) or http://vimeo.com/150942366.
Follow @LADAOffice on Twitter and Instagram for up-to-date news and use #FraudFriday.