October 27, 2017: Seniors Among Targets of Software Update Scam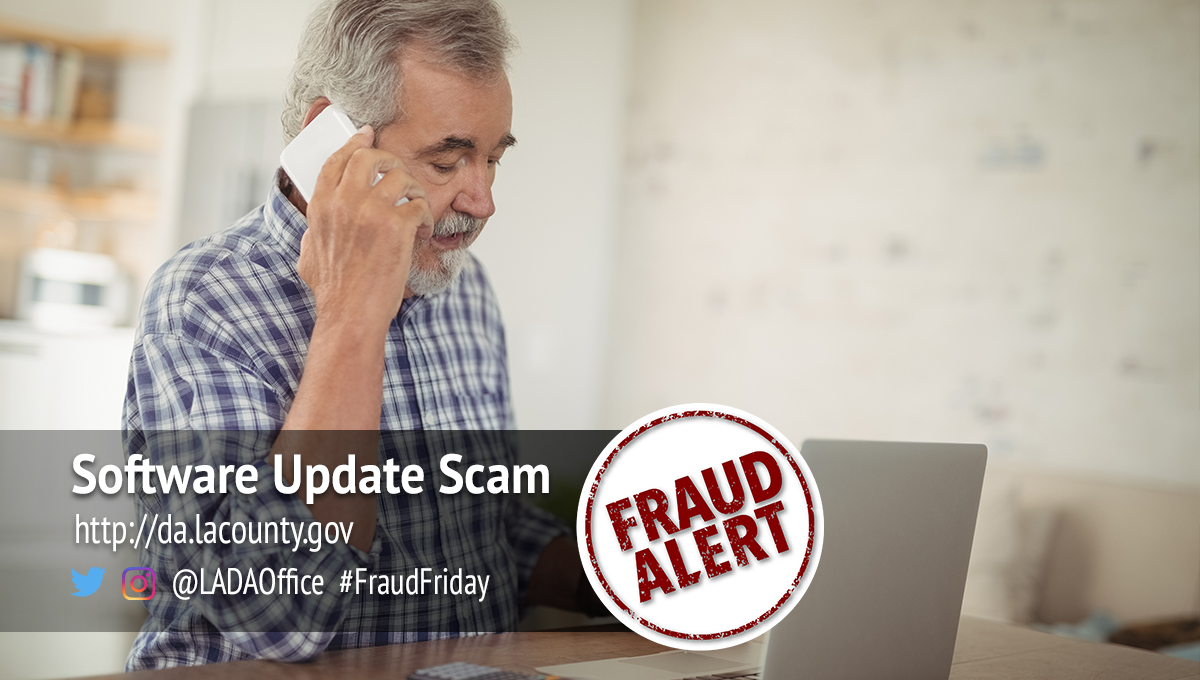 Seniors and other computer owners have reported receiving voicemails from so-called technicians claiming to represent Microsoft. The callers warn consumers that their Windows license key has expired and all services will be suspended unless they call a toll-free number.
In the Software Update Scam, unsuspecting computer owners call the toll-free number and are told they must provide access to their computers so technicians can update their software. Once the scammers gain access to a computer, they can install malware, obtain banking passwords and usernames, and even lock out computer owners.
The fraudsters demand money in exchange for allowing consumers to regain access to their own computers. 
This scam has become so prevalent that Microsoft placed this warning on its website: "Remember, Microsoft will never proactively reach out to you to provide unsolicited PC or technical support. Any communication we have with you must be initiated by you." 
TIPS:
Take a moment to check your computer before you respond.
Find and call the software manufacturer's main customer support number. Do not call the phone number left on the voicemail.
Never give control of your computer to anyone unless you can confirm their identity, the legitimacy of their request and that access is truly required.
Listen to a real voicemail from someone attempting to perpetrate the Software Update Scam: http://vimeo.com/240083357.
For more information on scams that target seniors, go to the Elder Abuse/Financial Fraud pages of the District Attorney's website (http://da.lacounty.gov/seniors/financial-fraud) or http://vimeo.com/150942366.
Follow @LADAOffice on Twitter and Instagram for up-to-date news and use #FraudFriday.