August 28, 2020: Obituary Scams Target Grieving Families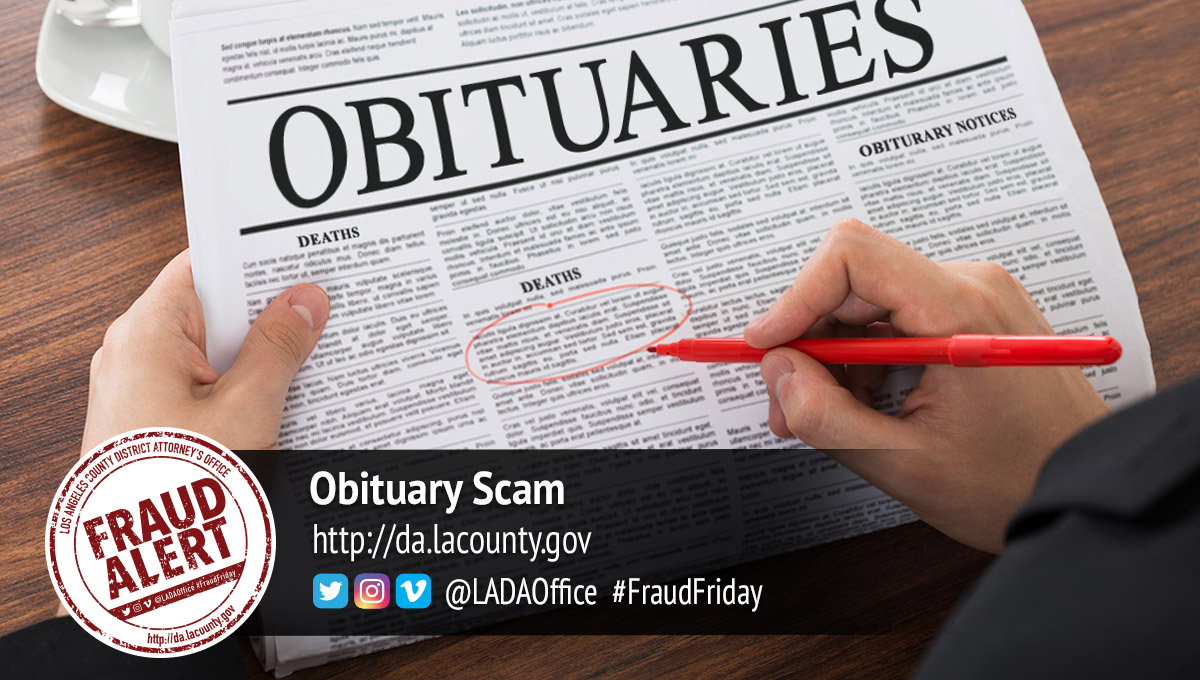 Coping with a death is difficult enough and made even worse when criminals try to exploit a family member's grief.
In the obituary scam, thieves scan death notices in local news outlets and call the deceased's relatives, demanding money to pay off a purported unpaid debt.
Crooks also target widows and widowers by posing as messengers and delivering items to their doorstep, claiming their late husband or wife made the purchase before the person died.  They then demand immediate payment.
TIPS:
Put only necessary details in the obituary

Hang up on unsolicited calls

Do not accept any unknown items from messengers
For more information on scams that target seniors, visit the Elder Abuse and Financial Fraud website pages or watch this video.
Follow @LADAOffice on Twitter for up-to-date news and use #FraudFriday.