July 22, 2016: Do Some Sleuth Work on Mystery Shopper Scam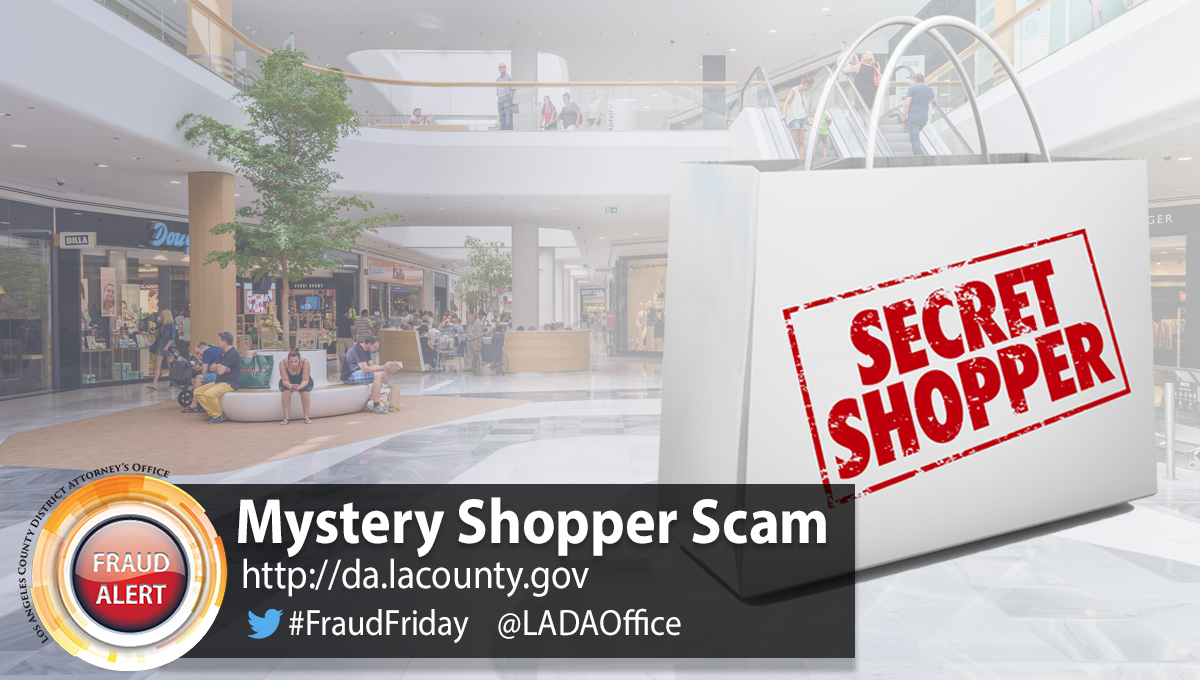 Mystery shopping may sound fun but seniors should be aware that thieves are finding ways to steal your money.
In the mystery shopper scam, crooks try to mirror what legitimate companies offer: an opportunity to get paid to try free products or in exchange for consumer opinions.
The thieves will create a website where people can register but ask for a fee payable by credit card or wire transfer to become a mystery shopper. They also will sell lists of companies that hire mystery shoppers even though many of the jobs are listed online for free. 
Retailers don't charge people to work for them, they pay them. 
TIPS:
Do not wire money to someone you do not know

Research how to find companies that offer mystery shopping and contact them to ensure the program is available
For more information on scams that target seniors, go to the Elder Abuse/Financial Fraud pages of the District Attorney's website (http://da.lacounty.gov/seniors/financial-fraud) or https://vimeo.com/150942366.
Follow @LADAOffice on Twitter for up-to-date news and use #FraudFriday.