May 13, 2022: Register for LADA's For the Record Town Halls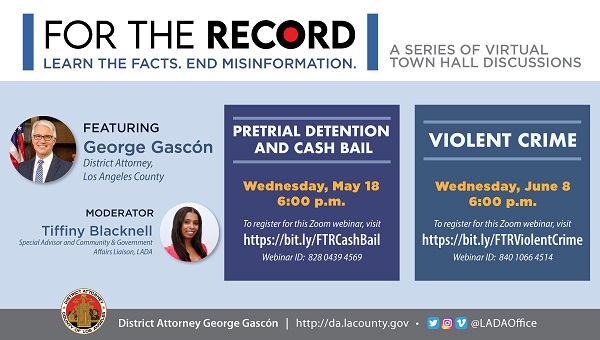 Join District Attorney George Gascón on May 18 for a virtual town hall on pretrial detention and cash bail and on June 8 for a discussion on violent crime. The District Attorney will address misinformation surrounding these issues and take questions from the public.
To register for the May 18 town hall visit https://bit.ly/FTRCashBail (webinar number 828 0439 4569).
For the June 8 town hall visit https://bit.ly/FTRViolentCrime (webinar number 840 1066 4514).