August 8, 2023: Seven Men Indicted in Series of Fatal Shootings in Inglewood, Compton, and Los Angeles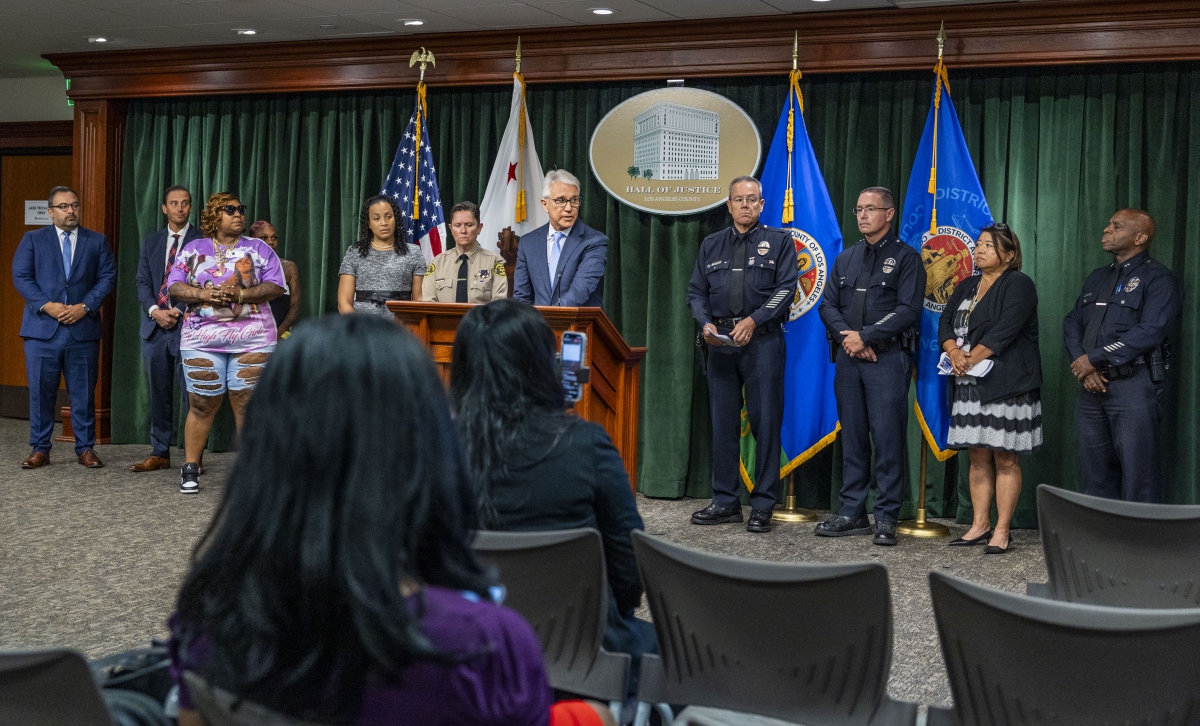 Los Angeles County District Attorney George Gascón announced today that seven men have been indicted on charges related to a violent fatal shooting spree in Inglewood, Compton and Los Angeles between December 2021 and January 2022 that killed seven people and injured others.
"Today we mark a significant development in our ongoing efforts to combat gun violence," District Attorney Gascón said. "Yesterday, my office obtained a 37-count indictment against seven individuals in connection with four separate incidents that resulted in the loss of seven lives, injuring many others, and traumatizing our Inglewood, Compton, and Los Angeles communities. Our prosecutors in the Community Violence Reduction Division will continue to work to ensure accountability on the part of the actors engaged in this year-long violent crime spree. We thank our law enforcement partners for their dedication and collaborative efforts in this complex investigation, collectively ensure the safety and well-being of our communities."
Click here to watch the news conference.