August 16, 2021: Montgomery Honored for Project LEAD Dedication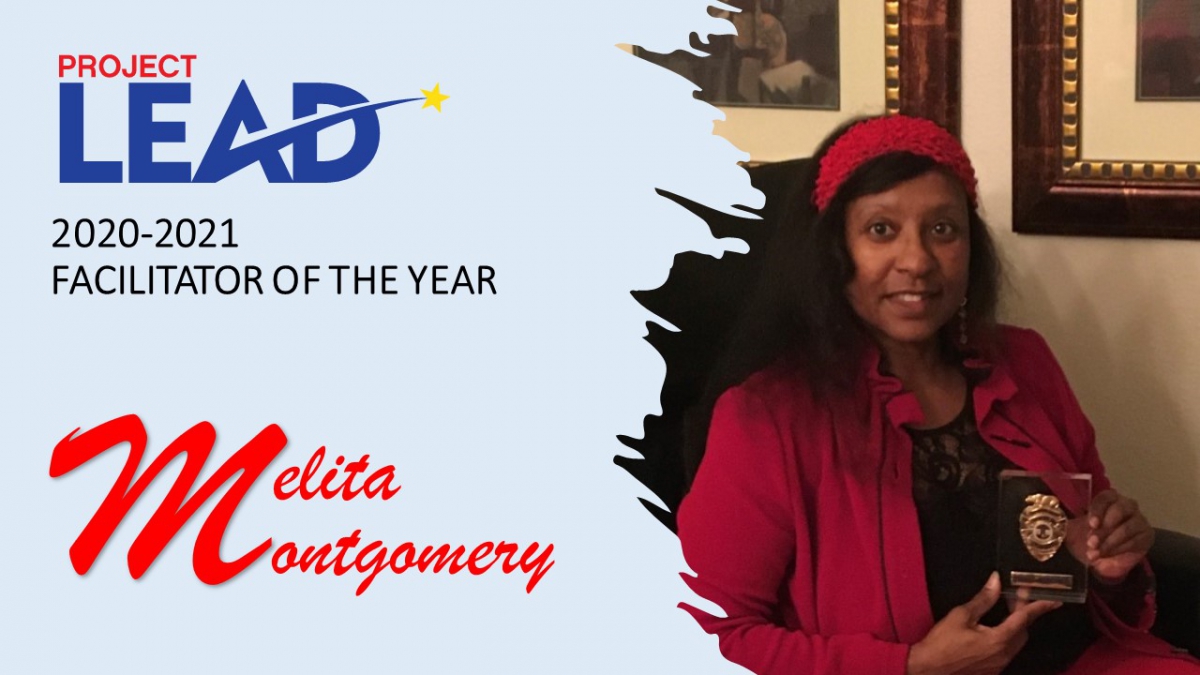 Congratulations to Deputy District Attorney Melita Montgomery who was named Project LEAD Facilitator of the Year.
Montgomery has volunteered to teach students the office's law-related educational program since 1995. Most recently, the Antelope Valley Branch Office prosecutor taught students in Lancaster.
The announcement came during a virtual recognition ceremony in July that honored all Project LEAD volunteers. With the ongoing pandemic in the 2020-21 school year, the 120 volunteers used virtual platforms to bring the program to 1,300 fifth graders in 31 schools.
For many students, this included a presentation from the Museum of Tolerance and virtual visits from Los Angeles County Superior Court judges.
Project LEAD teaches children that the choices they make today can affect their lives forever.
The 20-week curriculum, developed in partnership with the Constitutional Rights Foundation, focuses on the social and legal consequences of crime. It also teaches students techniques for resolving conflicts and resisting peer pressure.