October 23, 2020: Military Veterans May Be Susceptible to Targeted Scams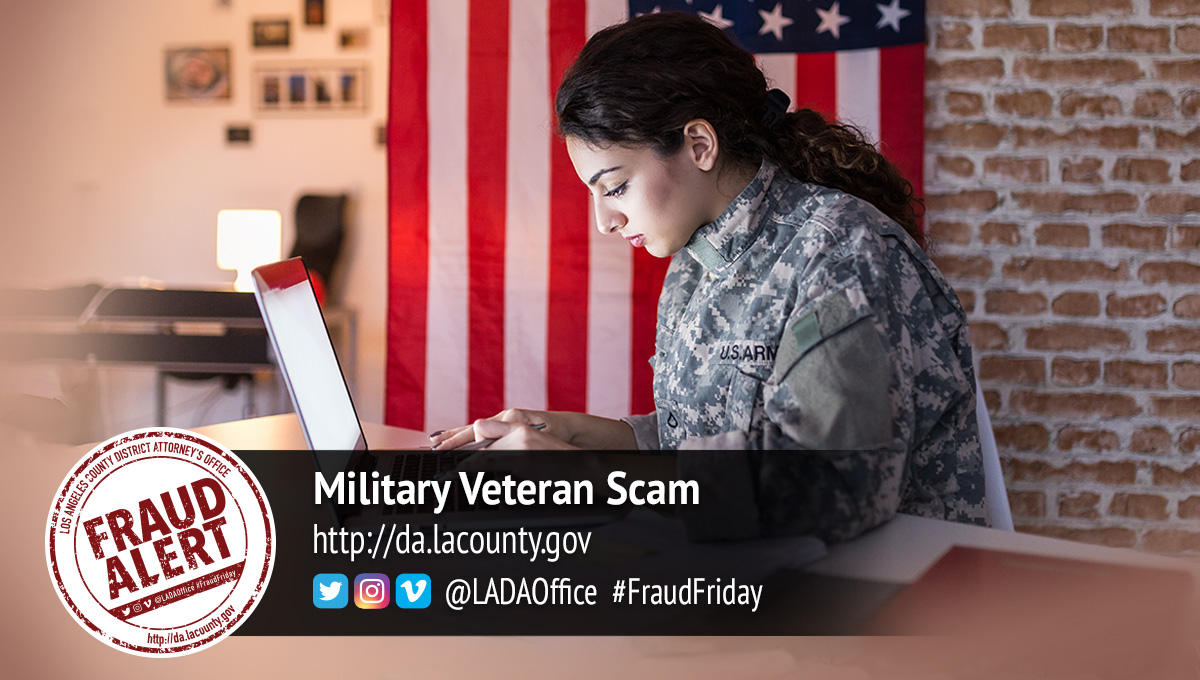 Printable Version (English)
Printable Version (Spanish)
Thieves have their sights on military veterans by trying to dupe them on the day that pays tribute to them. 
Crooks try to take advantage of former servicemen and women on Veterans Day by touting special offers or dubious investment advice, according to prosecutors.
Even worse, the fraudsters will solicit money they claim will go toward veterans' charities, pose as a representative from the Veterans Administration asking to update records or charging for military records that are available for free.
TIPS:
Do not pay money upfront without doing due diligence

Never give out personal identifying information
Follow @LADAOffice on Twitter and Instagram for up-to-date news and use #FraudFriday.