October 20, 2020: District Attorney Jackie Lacey Addresses Domestic Violence Awareness Month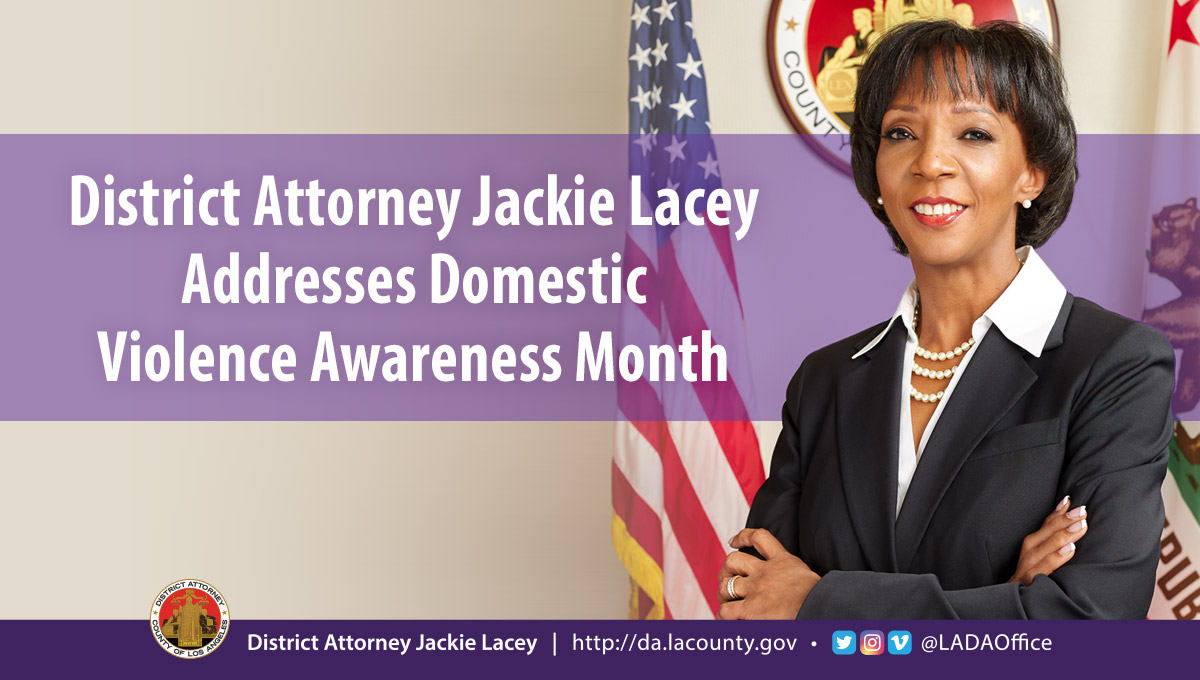 Every year, the District Attorney's Office prosecutes thousands of domestic violence cases and helps victims seeking assistance. We make these victims' safety paramount as we work to achieve justice for them.
The District Attorney's Office also makes it a priority every October to recognize National Domestic Violence Awareness Month. During this important month, we show solidarity with domestic violence service providers and the thousands of victims who seek their assistance.
Domestic violence is one of the most destructive crimes facing our society. The damaging effects of abuse among spouses, family members and people in intimate relationships are long-lasting.
This National Domestic Violence Awareness Month, I encourage you to join us as we work to stop the cycle of violence that domestic abuse perpetuates.
I ask that you find ways to support your community's shelters and service providers.
If you are a victim of domestic violence in need of assistance, please call the county's Domestic Violence Hotline at 1-800-978-3600. I also encourage you to download my office's pamphlet, which lists resources to help victims.