September 21, 2020: District Attorney Jackie Lacey Addresses Child Abuse Behind Closed Doors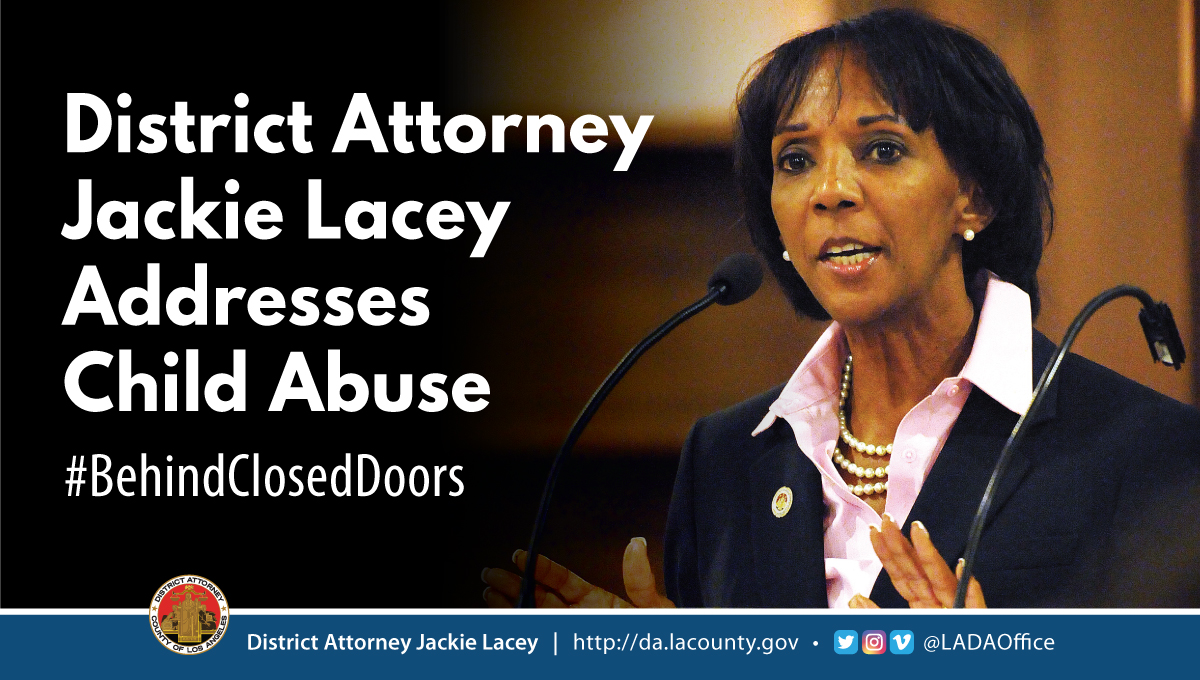 Dear Friends:
Among the tragic consequences of the COVID-19 pandemic has been the decline in the reporting of child abuse. 
With schools closed, children are no longer seeing educators in person. Teachers, student counselors and school officials make a significant percentage of all child abuse reports.
There is strong evidence indicating that child abuse is going undetected. From March through July, there were 15,828 suspected child abuse reports in Los Angeles County, a 30% decrease from the same period last year. 
We also fear there is a lack of reporting for incidents of domestic violence and elder abuse. 
My office and other agencies have been regularly reminding all of Los Angeles County that there are dangers for children and adults who are now living behind closed doors. 
We have issued public service announcements about reporting child abuse, domestic violence and elder abuse. In addition, we worked with the California Grocers Association to distribute posters in grocery stores that list resources for abuse victims. The Los Angeles Unified School District's Grab and Go Food Centers also have displayed these posters. 
As long as schools remain closed to students, it is vitally important that friends and family members be cognizant of possibly abusive conduct among those they know and love.
 The well-being – in fact, the lives – of children may depend on those who are close to abusers having the courage to report this conduct to authorities.
 To report child abuse, call 1-800-540-4000.

Jackie Lacey
Los Angeles County District Attorney