November 20, 2023: District Attorney Gascón Announces Charges Against Man For Pointing Rifle at School Administrator in West Hollywood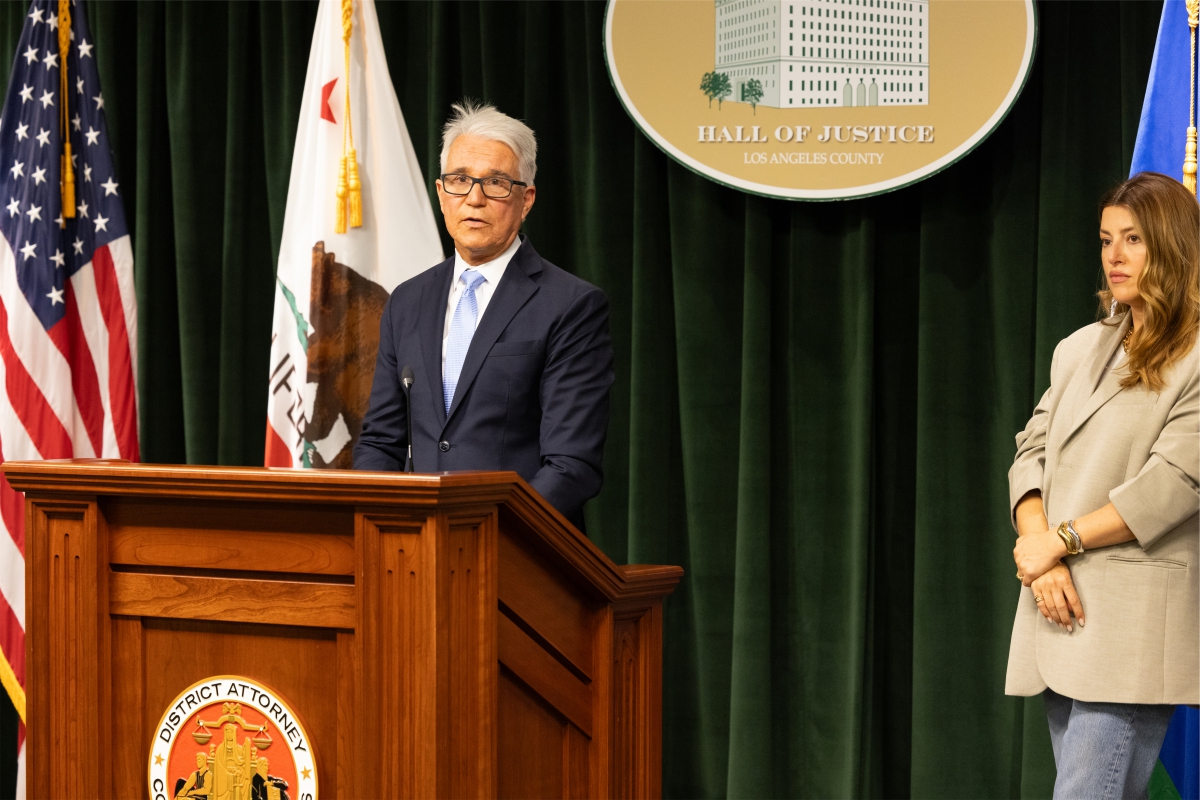 Los Angeles County District Attorney George Gascón today announced that Vahe Armen is charged with pointing a weapon at a school administrator while students and parents were present during morning school drop-off at Larchmont Charter Elementary School in West Hollywood.
"In an era plagued by an epidemic of mass shootings at schools across our nation, every parent in America faces an unimaginable fear when they send their children to school. It is an unfair burden that no parent should bear." District Attorney George Gascón said. "We must prioritize the safety and well-being of our community, particularly our children. They deserve nothing less than a nurturing environment free from the threat of violence."
Click here to watch the news conference.