August 8, 2023: Daystar Peterson aka Tory Lanez Sentenced to 10 Years in Prison for Shooting Megan Pete aka Megan Thee Stallion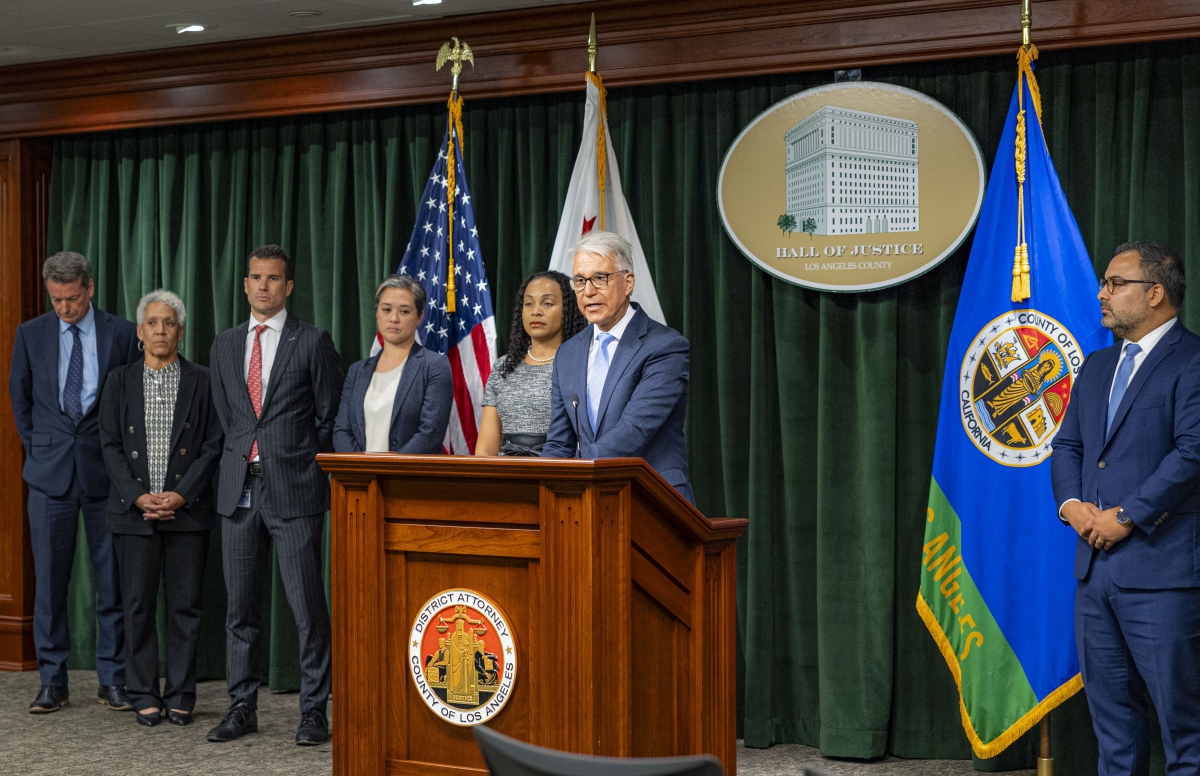 Los Angeles County District Attorney George Gascón announced today that Daystar Peterson, the rap artist known as Tory Lanez, was sentenced to 10 years in state prison after he was convicted by a jury of the 2020 attack and shooting of musical artist Megan Pete also known as Megan Thee Stallion in the Hollywood Hills.
"Over the past three years, Mr. Peterson has engaged in a pattern of conduct that was intended to intimidate Ms. Pete and silence her truths from being heard," District Attorney Gascón said. "Women, especially Black women, are afraid to report crimes like assault because they are too often not believed. I commend Megan Pete for her incredible bravery and vulnerability as she underwent months of probing investigation and court appearances where she had to relive her trauma, and the public scrutiny that followed. This case highlighted the numerous ways that our society must do better for women. Thank you to Deputy District Attorneys Kathy Ta and Alex Bott, and Victim Services Representative Cecilia Zamora, who spent countless hours working to ensure justice was served for Ms. Pete. We also would like to thank the Los Angeles Police Department for their thorough investigation."
Click here to watch the news conference.