February 15, 2023: District Attorney Gascón Announces Sheriff's Deputy Charged With Murder of 12-Year-Old Boy in Off-Duty Crash in South Gate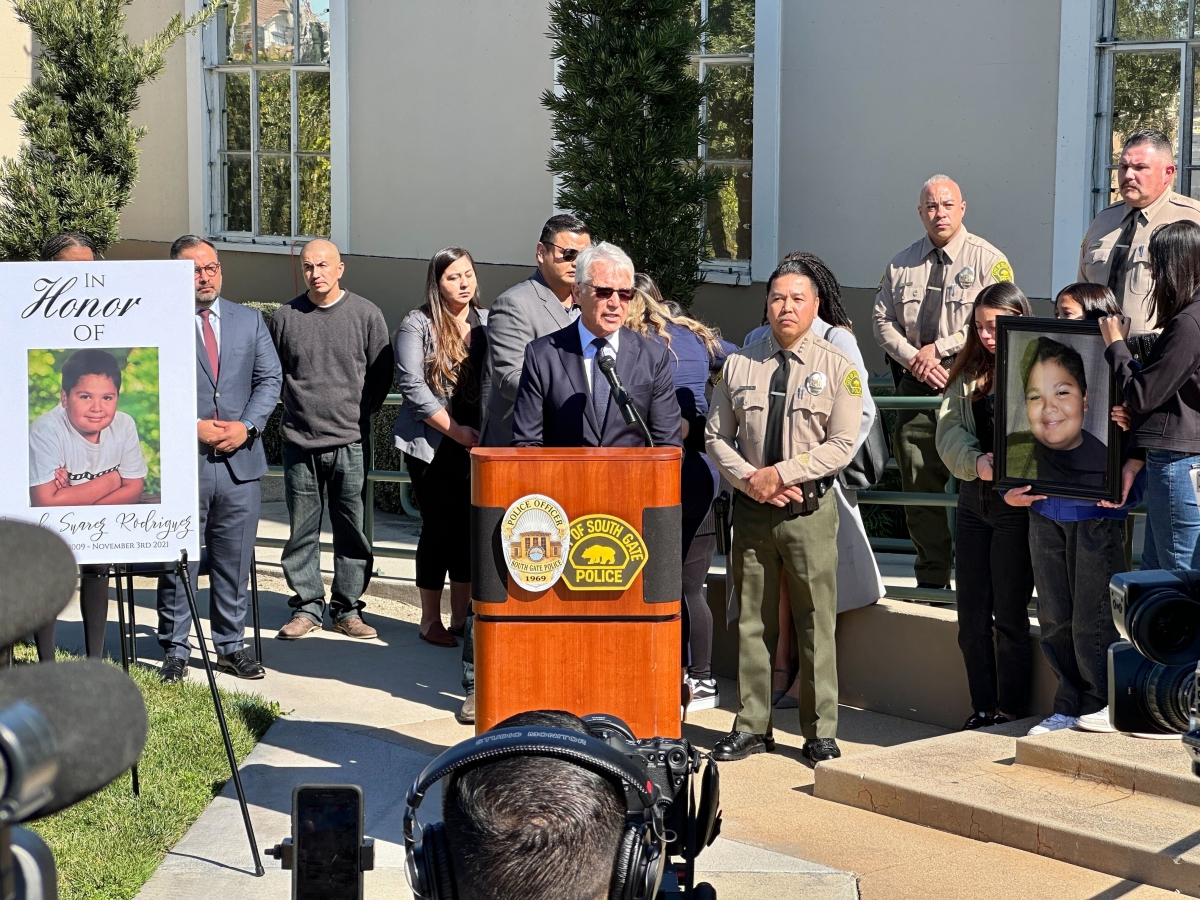 Los Angeles County District Attorney George Gascón announced today that Los Angeles County Sheriff's Deputy Ricardo Castro has been charged with murder and vehicular manslaughter when he crashed his vehicle into another car, killing a 12-year-old boy and injuring two others in South Gate.
"The deputy showed a conscious disregard for the lives and safety of the people of South Gate by recklessly speeding on a busy street. The behavior is even more confounding since this happened in an area designated as a zone where school children were present," District Attorney Gascón said. "Tragically, a 12-year-old boy was killed in the space where he should have been most safe. His family and classmates are left to try to make sense of such a preventable tragedy."
"This investigation required a tremendous amount of patience and expertise to ensure that we had all of the factual information and evidence aligned before presenting our case to the District Attorney's Office," said South Gate Police Chief Darren Arakawa. "It seems commonplace in Los Angeles County to see some motorist driving recklessly and at freeway speeds on residential and business streets. The outcome of these driving habits of some sadly have irreparable consequences."
Click here to watch the news conference.