October 4, 2022: Head of Election Worker Management Company Arrested in Connection with Theft of Personal Data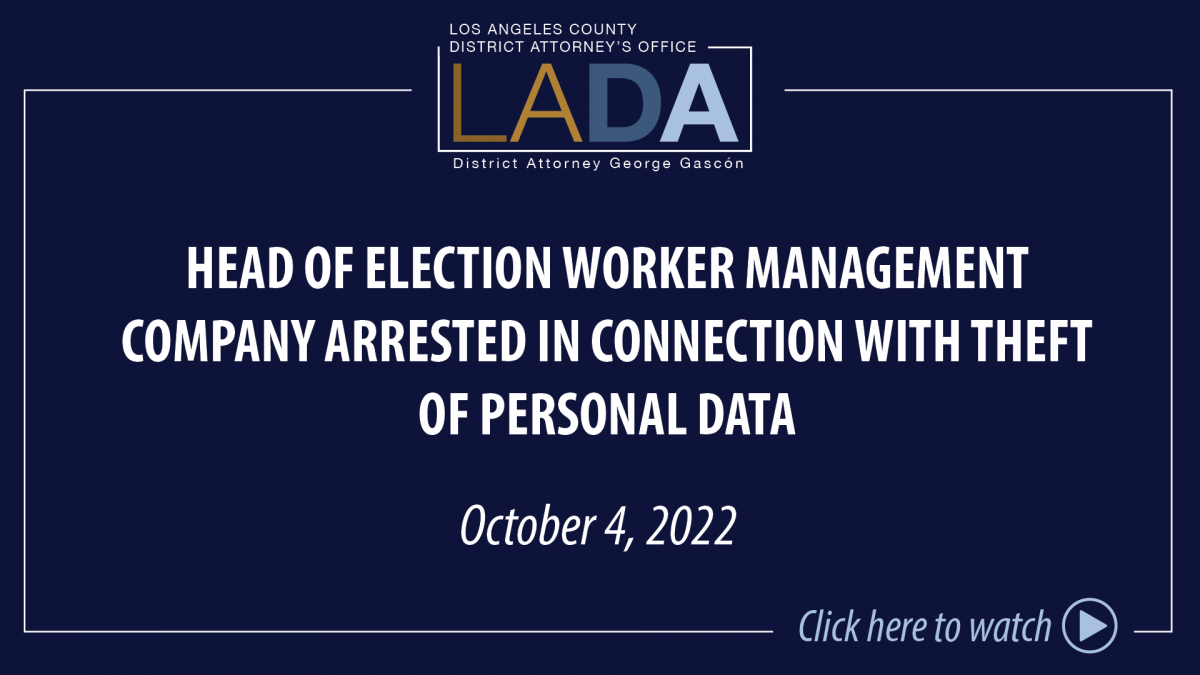 District Attorney George Gascón announced that an executive with a Michigan-based company responsible for the software used in managing Los Angeles County election poll workers has been arrested as part of an investigation into the possible theft of personal identifying information of those workers.
"I want to thank my prosecutors and investigators for their commitment to eliminating cyber intrusions against government entities and local businesses," District Attorney Gascón said. "Data breaches are an ongoing threat to our digital way of life. When we entrust a company to hold our confidential data, they must be willing and able to protect our personal identifying information from theft. Otherwise, we are all victims.
This investigation is concerned solely with the personal identifying information of election workers.  In this case, the alleged conduct had no impact on the tabulation of votes and did not alter election results. But security in all aspects of any election is essential so that we all have full faith in the integrity of the election process."
Click here to watch the news conference.