November 29, 2022: District Attorney Gascón, Public Health Director Ferrer Announce Collaborative Effort to End Fentanyl Crisis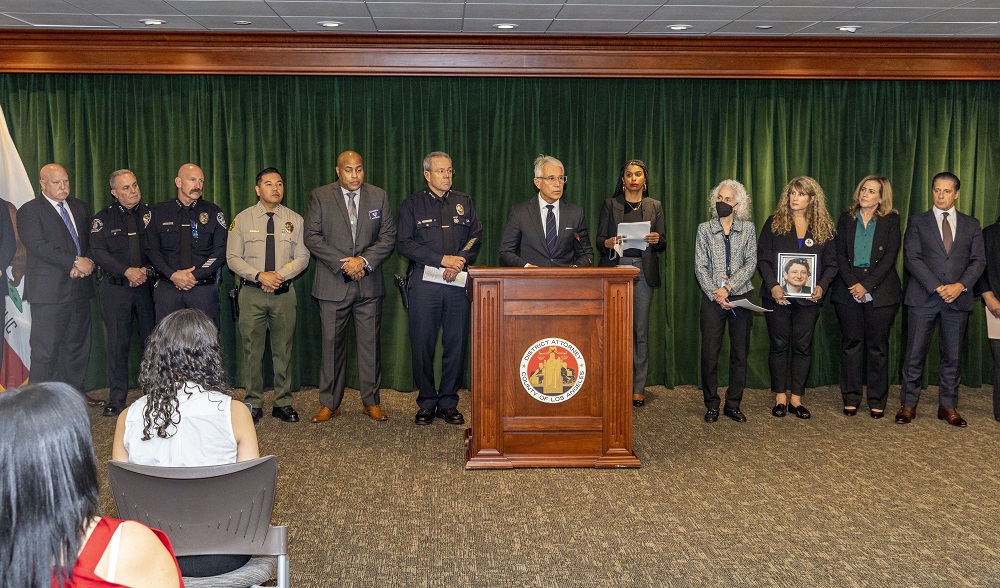 With fentanyl overdose deaths soaring, District Attorney George Gascón today joined with Department of Public Health Director Dr. Barbara Ferrer to announce the creation of a working group to address the fentanyl crisis through prevention, education and enforcement.
"I'm proud to announce that we are leading a multifaceted and collaborative effort to save lives," District Attorney Gascón said. "The proliferation of fentanyl-related deaths poses one of the gravest challenges of our times. We are bringing together the county's public health experts, education leaders, community advocates and law enforcement professionals to support and utilize evidence-based and effective approaches to stopping the toll fentanyl is taking."
"This multifaceted approach is necessary because if the failed 'War on Drugs' of the '90s has taught us one thing, it is that we cannot incarcerate our way out of a public health issue. Enforcement is not enough. Saving lives is the priority when addressing substance abuse and illicit drug use, as only the living have the opportunity to recover. This is a communitywide problem and will take collaboration among all of us to stem the tide of harm that is plaguing our neighborhoods."
Click here to watch the news conference.