March 28, 2023: District Attorney Gascón Seeking Public's Help With 15-Year-Old Unsolved Murder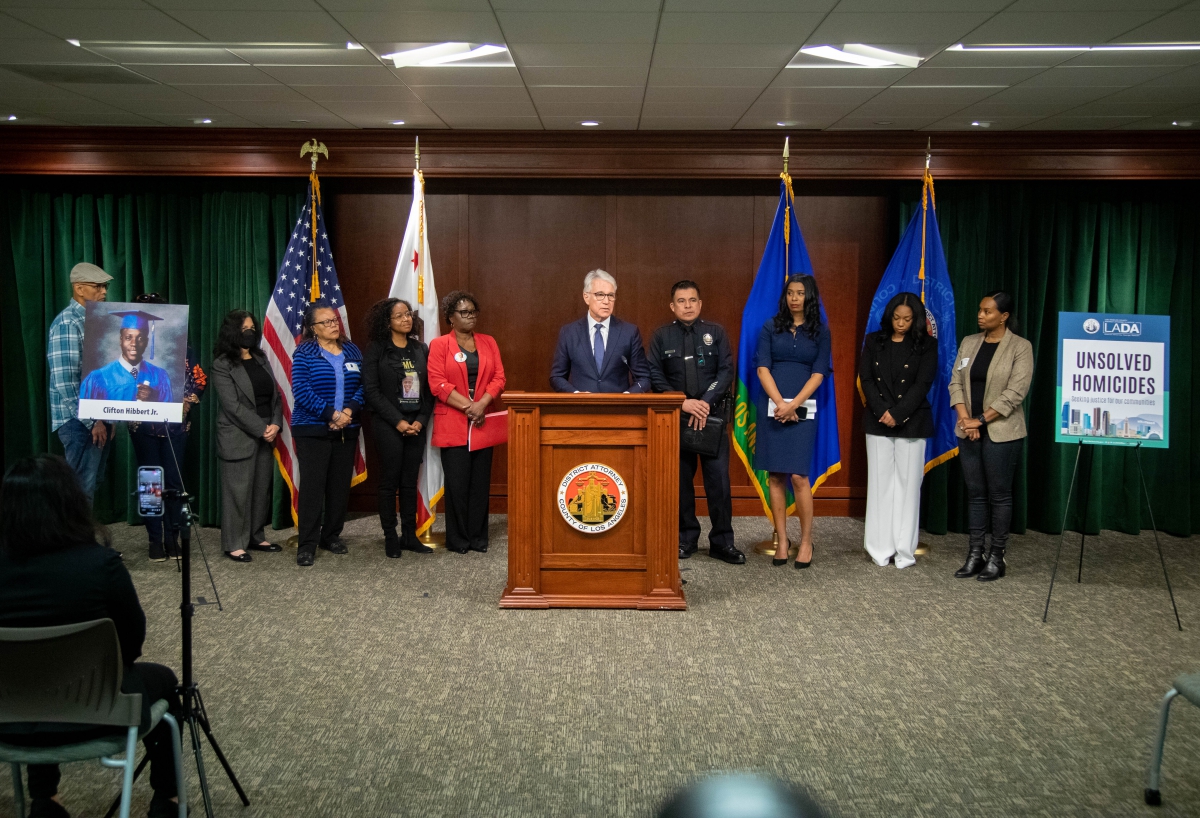 Los Angeles County District Attorney George Gascón was joined today by family members of Cliff Hibbert Jr., who was shot and killed 15 years ago, as they called for the public's assistance for his unsolved murder and many other unsolved homicides throughout the county.
"My heart breaks knowing that this 22-year-old man's life was taken away from him so soon and what hurts even more is that the person or persons responsible have never been held accountable," District Attorney Gascón said. "The legal system has failed Cliff Jr. and so many others like him. We are here today asking the community that if you have witnessed this or any other homicide to please come forward. Your information plays a vital role in the arrest and filing of criminal charges. That information may save a life."
Click here to watch the news conference.