May 25, 2023: District Attorney Gascón Announces Exoneration of Man in Custody for Over 33 Years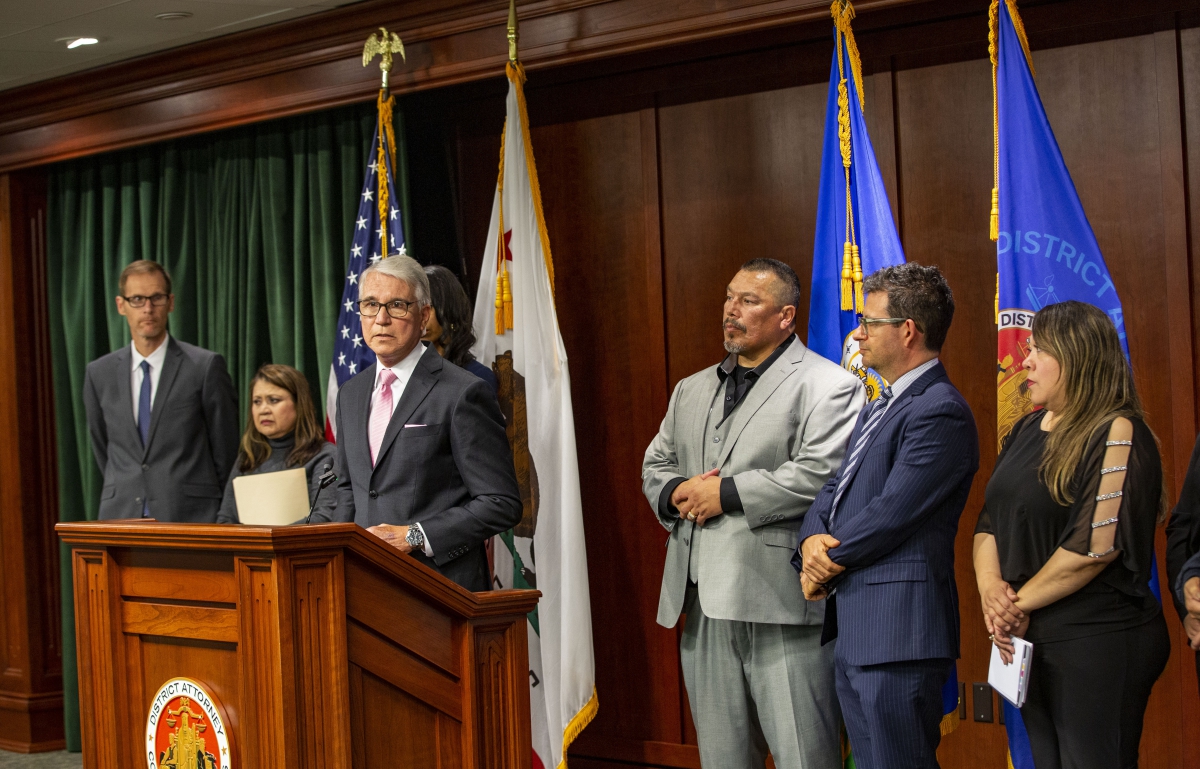 Los Angeles County District Attorney George Gascón announced today the exoneration and release of Daniel Saldana, who has spent the last 33 years in state prison after being wrongfully convicted of attempted murder in 1990.
"As prosecutors, our duty is not simply to secure convictions but to seek justice. When someone is wrongfully convicted, it is a failure of our justice system and it is our responsibility to right that wrong. We owe it to the individual who was wrongfully convicted and to the public that justice is served," District Attorney Gascón said.
Not only is it a tragedy to force people into prison for a crime they did not commit, every time an injustice of this magnitude takes place, the real people responsible are still out there to commit more crimes. Our job is to hold people accountable when they cause harm, but we also have to hold ourselves and the system accountable."
Click here to watch the news conference.