March 10, 2023: District Attorney Gascón Announces Charges in Fatal Stabbing of 17-Year-Old Xavier Chavarin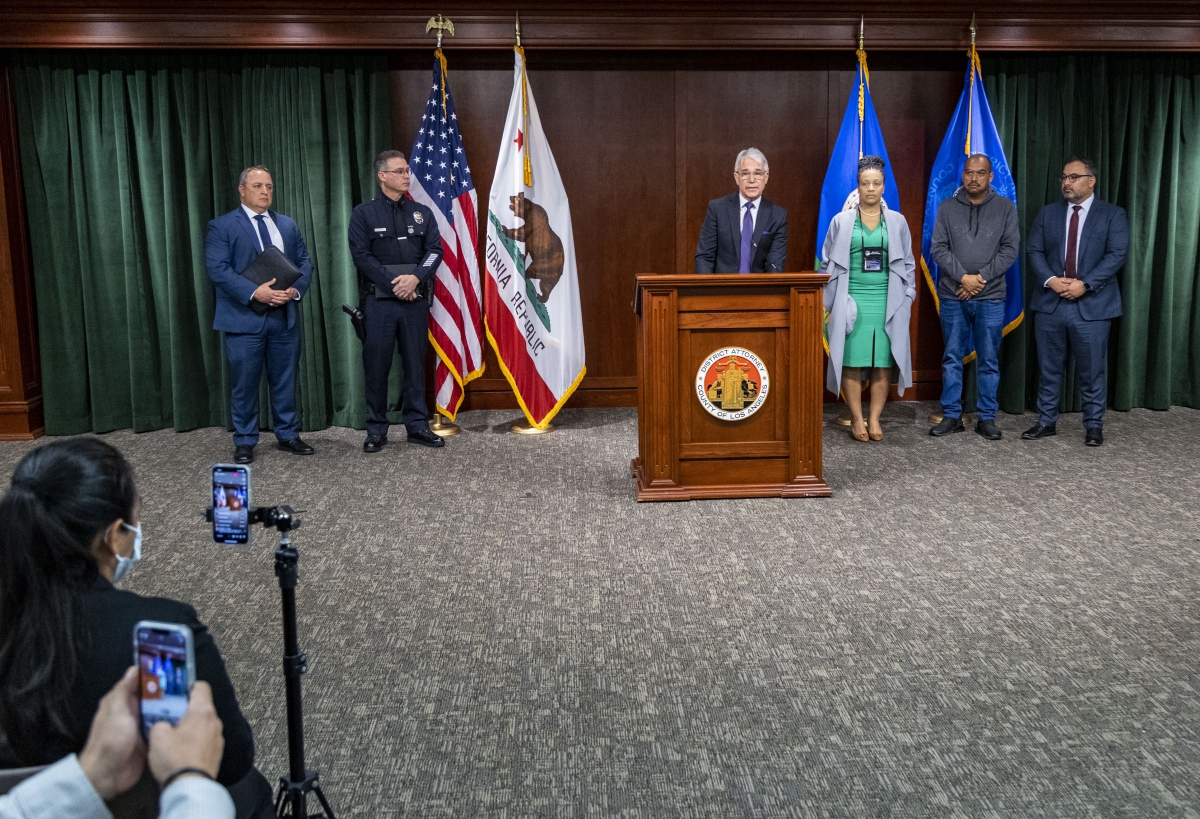 Los Angeles County District Attorney George Gascón announced that a 32-year-old man was charged today with the daylight fatal stabbing of teen Xavier Chavarin and the attempted murder of Daniel Villalobos last week.
"Tragically, a family is again mourning the loss of a child to an act of violence," District Attorney Gascón said. "Xavier didn't even have a chance to fulfill his full potential. By all accounts he had a bright future ahead of him before his life was cut short when he was fatally stabbed from behind. Thankfully, Daniel Villalobos was able to fend off the attacker and is recovering in the hospital. My heart goes out to the families of both victims and my office will hold the person accountable for his actions."
Click here to watch the news conference.