August 21, 2023: DA Gascón Announces Two Men Charged in Connection to Multiple Robberies, Assaults in the San Gabriel Valley, Including Hacienda Heights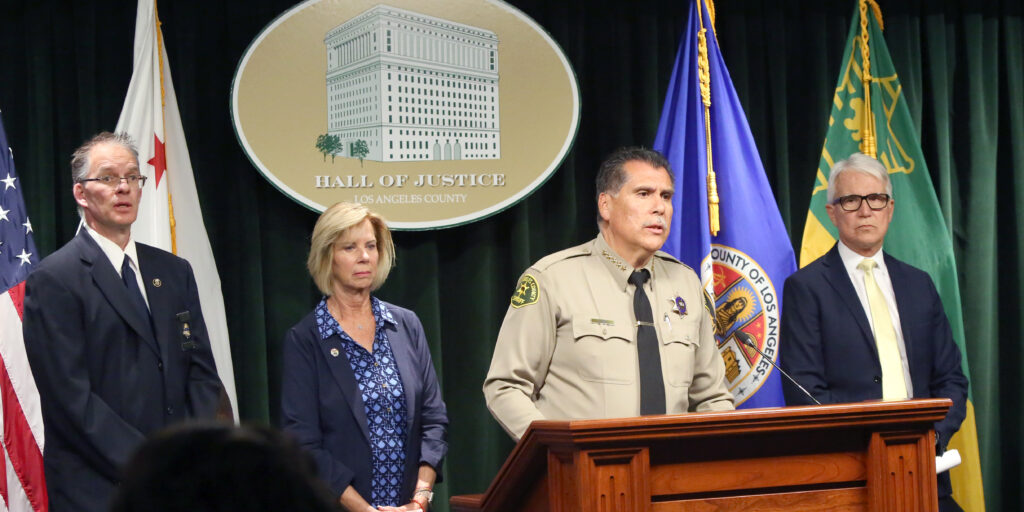 Los Angeles County District Attorney George Gascón announced today that Russell Hardy, Jr. and Cameron DeShawn Perry have been charged with robbing and assaulting multiple people, some who are elderly, in the cities of Industry, Hacienda Heights and Rowland Heights. One of the incidents in Hacienda Heights included a viral video of an elderly woman being attacked.
"No one in our community should have to leave their home in fear that they will be robbed and assaulted while running errands," District Attorney Gascón said. "These robberies and assaults that have targeted our community, including elderly residents who are among some of the most vulnerable members, not only jeopardizes the safety and security of our neighborhoods, but also exploits those who deserve our utmost respect and protection.
My office is working to ensure those responsible for these reprehensible acts are swiftly brought to justice. Our commitment to safeguarding our community, especially those who are most at risk, remains unwavering. My office's Bureau of Victim Services remains ready to assist these victims who require our services during this time."
Click here to watch the news conference.