April 10, 2023: Assembly Member Santiago and Los Angeles District Attorney Gascón Announce Immigrant Rights Act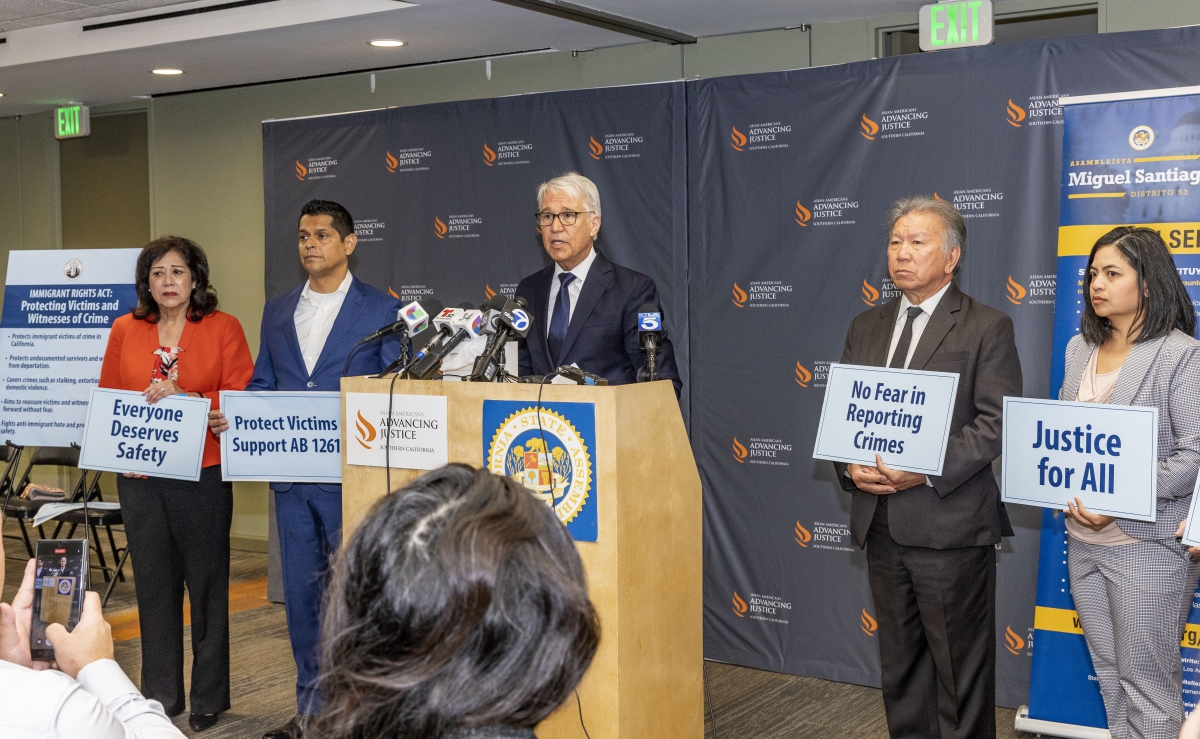 Assembly Member Miguel Santiago (D-Los Angeles) joined Los Angeles County District Attorney George Gascón, Los Angeles County Supervisor Hilda Solis, Asian Americans Advancing Justice Southern California (AJSOCAL), Koreatown Youth & Community Center (KYCC), Thai Community Development Center and Chinatown Service Center (CSC) to announce the "Immigrant Rights Act" which is legislation that will help protect immigrant victims of crime. AB 1261 (Santiago, 2023) will help encourage undocumented Californians who are survivors and witnesses of crimes to come forward by protecting them from deportation. The crimes include (but are not limited to) stalking, extortion, and domestic violence. In order to fight anti-immigrant hate, California must reassure victims and witnesses that their livelihoods will not be threatened by coming forward to report a crime. Our collective public safety depends on all Californians feeling safe when they participate in our legal system.
"Californians should not lose their livelihoods simply because they came forward to report a crime," said Assembly Member Santiago. "With AB 1261, we not only have a chance to reduce crime but also protect some of our most vulnerable community members. All Californians regardless of immigration status deserve to feel safe when participating in our legal system."
"Far too often undocumented victims of crime and witnesses to crime are afraid to come forward because they are afraid of deportation. Your immigration status should never be a barrier to safety," Los Angeles County District Attorney George Gascón said. "Public safety for everyone and equal access to the justice system is possible if we protect those that are most vulnerable. I am proud to sponsor this important piece of legislation. I will always advocate for policies and processes that increase access to justice for the undocumented members of our community while ensuring that people who cause harm are held accountable."
Click here to watch the news conference.