November 12, 2019: A Day in the Life: Human Trafficking Victim Services Representative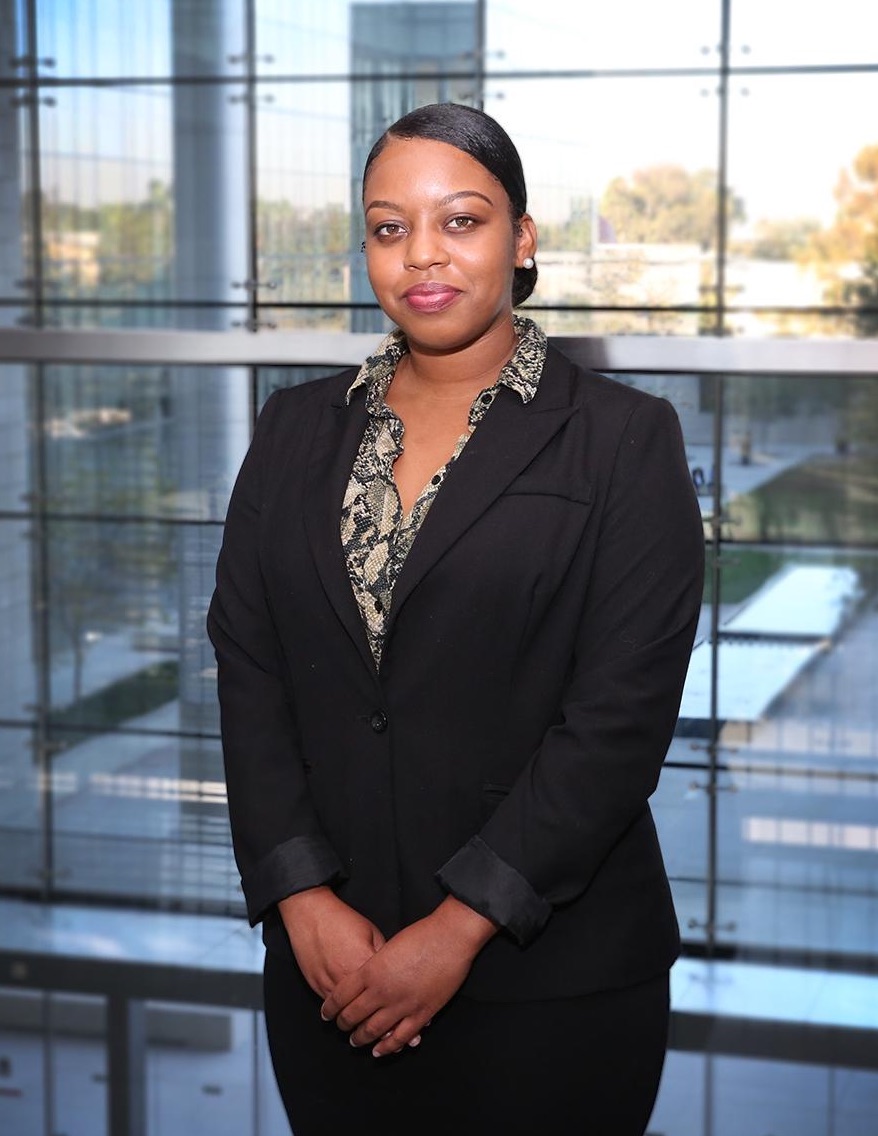 Destinee Waters comes to work every morning prepared to bring hope and comfort to people who have lived a nightmare.
Waters is one of three victim services representatives assigned to the District Attorney's Human Trafficking Victim Assistance Program.
The crime victims served by this program include many runaways and homeless youth who have been forced into sex trafficking since their teenage years. Some have been tattooed by their traffickers like branded property.
Waters and her colleagues help human trafficking victims obtain housing, counseling, drug treatment, tattoo removal, job training and money from the California Victim Compensation Board.
Above all, they work to make sure the victims are safe. Often this means working with service providers and others in the criminal justice system to arrange for victims to leave Southern California.
Many victims have been controlled by traffickers for so long – and for years have been viewed as criminals themselves – that they have difficulty trusting anyone, let alone someone from the criminal justice system.
Waters works to build trust with victims, whose assistance may be needed to prosecute traffickers and leaders of sex trafficking rings.
She also meets with human trafficking task forces and networks with service providers so she has resources for victims at the ready.
Waters travels throughout south Los Angeles County to be with human trafficking victims when they are in court or being interviewed by deputy district attorneys. It is important for her to recognize when they are overwhelmed and help them relax.
"I want them to thrive," she said. "Victims of human trafficking have been controlled so much in their lives. It is important for me to be ready when they need help – to meet them where they are. I tell them, 'I'm there to work with you.'"