November 20, 2018: Spotlight: Professional Responsibility Advisor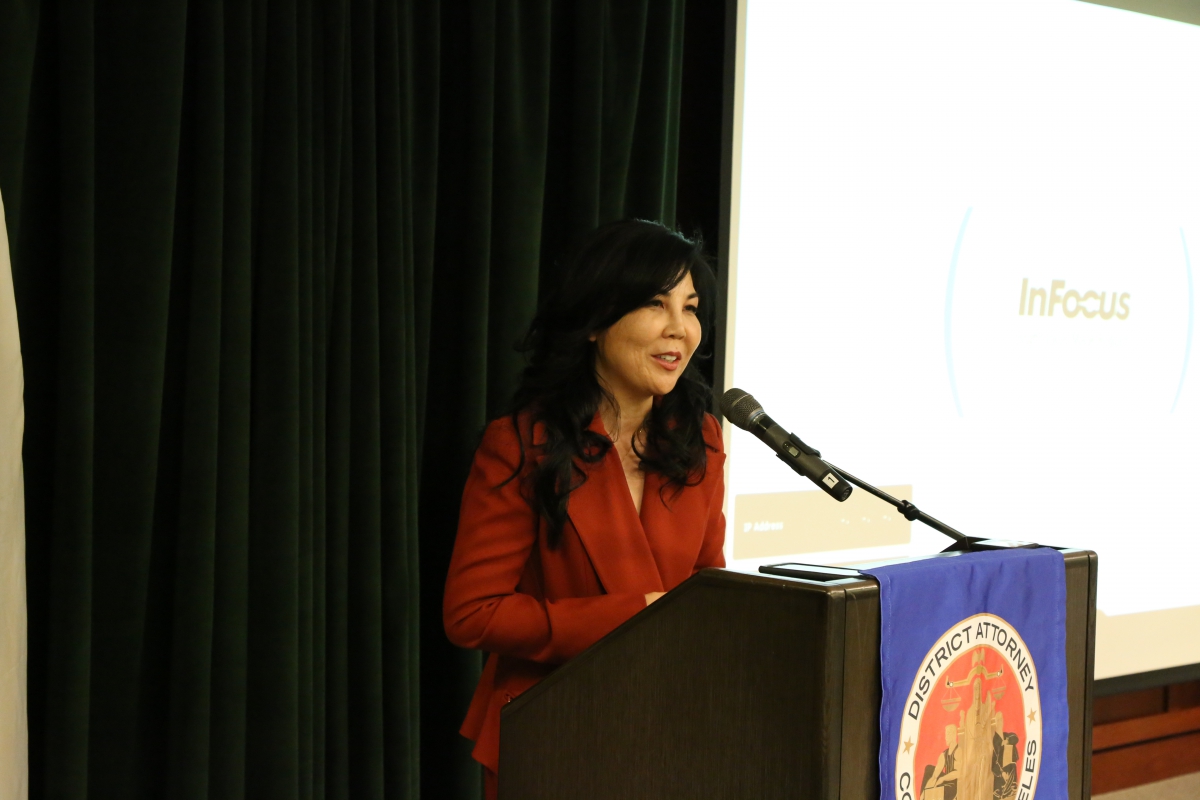 Deputy District Attorney Cynthia Nakao is the go-to person for ethical advice.
She serves as the office's first Professional Responsibility Advisor.
The position was created by District Attorney Jackie Lacey in 2016 to provide training and advice to the office's nearly 1,000 attorneys on their legal and ethical obligations as prosecutors.
"The role of the Professional Responsibility Advisor is to assist me and my legal management team in fulfilling the office's mission to protect our community through the fair and ethical pursuit of justice," District Attorney Lacey said.
To do that, Nakao, pictured above, provides ethics training to new deputy district attorneys and continuing legal education on ethics and the elimination of bias, as required by the State Bar of California, for all attorneys in the office.
She also is available to consult with her colleagues on a variety of ethical issues that include fulfilling their legal obligations to turn over exculpatory evidence to defense lawyers.
Unlike other attorneys who may represent clients and be motivated to win cases, prosecutors pursue justice on behalf of the people of the state of California. They do not represent victims in criminal cases but rather are driven by their duty to maintain public safety.
"The role of prosecutors is to ensure justice, which includes protecting the rights of the accused, victims and witnesses," Nakao said. "I am here to help make sure that our path to justice is paved with ethical and professional conduct."
In May 2017, Nakao was tasked with helping to develop implicit bias training. The initial three-hour training was held for the office's legal managers. It was the first time a Los Angeles County department offered such training to its employees. Implicit bias training was then mandated for all prosecutors and investigators. Support staff now are being trained.
"This training is particularly important because the decisions made by our office not only affect people's lives but also their liberty," District Attorney Lacey said.