November 15, 2018: New facility dog, Lennox joins LADA's Bureau of Victim Services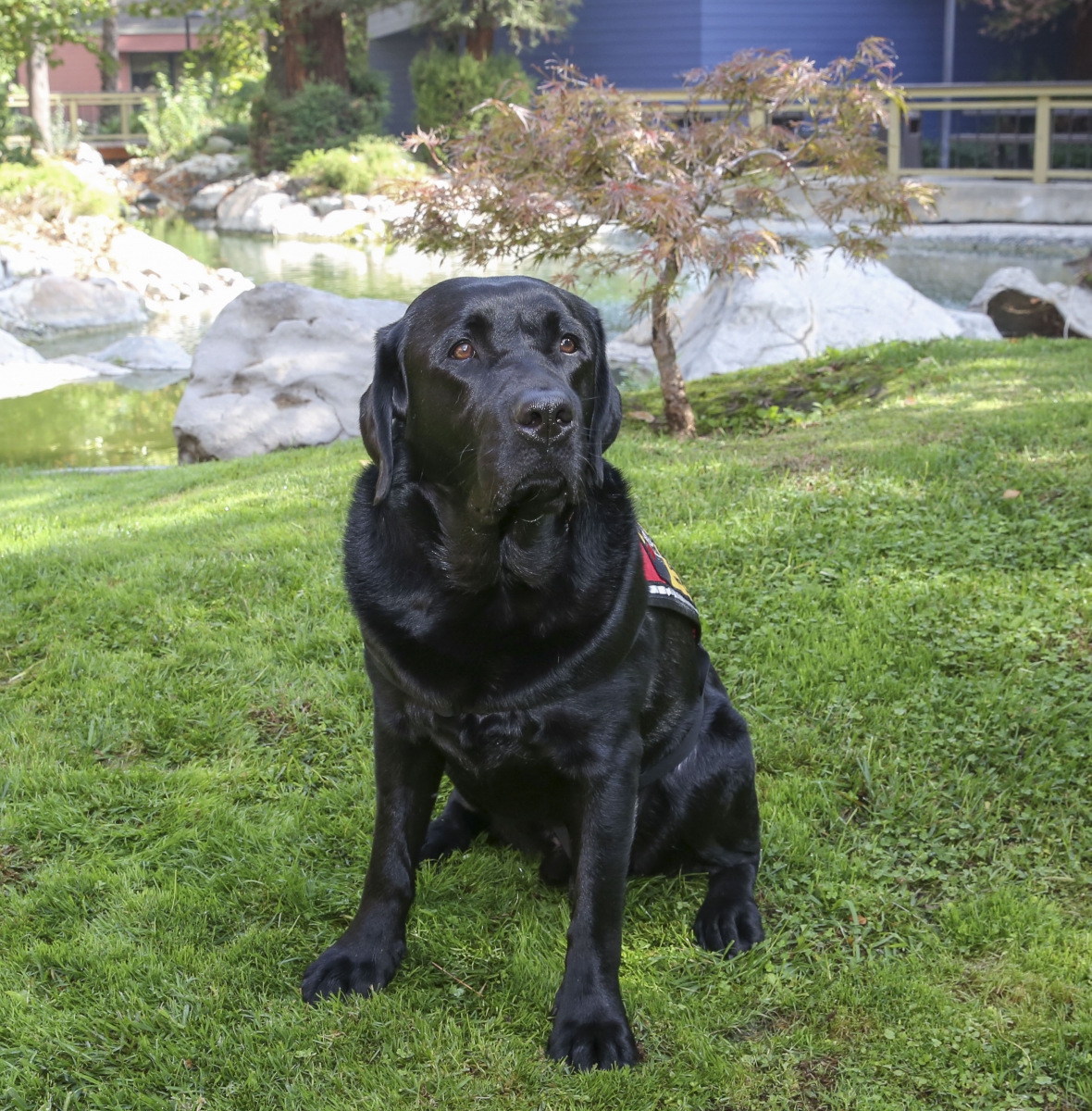 In October, Lennox, a black Labrador, joined LADA's Bureau of Victim Services as its third facility dog.
In 2017, LADA created its first K-9 Unit dedicated to assisting and comforting crime victims and witnesses.
Lennox, alongside his K-9 colleagues, Skippy and Nora, also work to provide a sense of security and nonjudgmental emotional support for youths, seniors and people with disabilities, while they go through the criminal justice process.
In addition, the canines, who work with a District Attorney dog handler, accompany victims and witnesses inside the courtroom.
All three dogs are from the Assistance Dogs of the West in New Mexico and undergo extensive specialized training, including obedience, temperament and positive reinforcement in sensitive environments.
The Bureau of Victim Services is available in courthouses and police stations to assist victims and their families. Victim services representatives assist crime victims with a variety of needs, including counseling and referrals and applying for compensation for crime-related losses from the California Victim Compensation Board.
For more information, visit http://da.lacounty.gov/victims.