October 26, 2018: Los Angeles County Recognizes First Responder Training, Extradition Program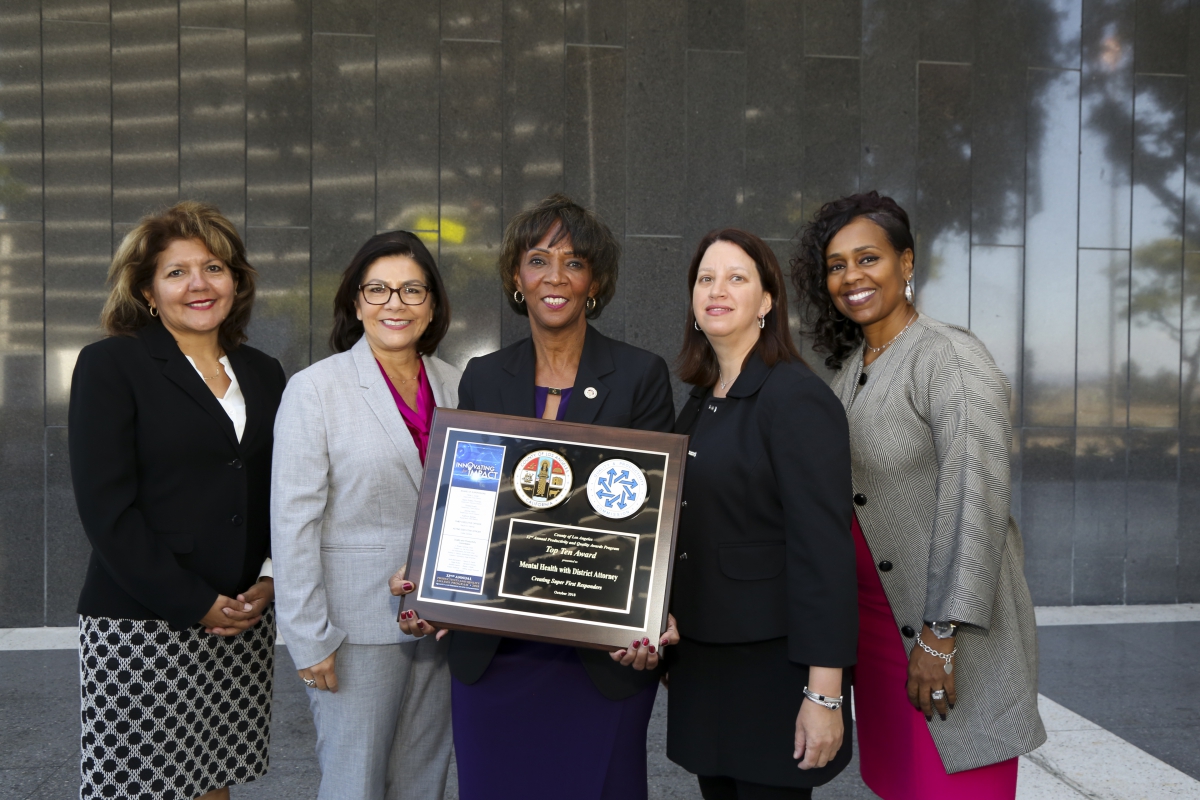 In October, the Los Angeles County Quality and Productivity Commission presented LADA with two awards. One was for a program that trains first responders on how to properly handle calls involving people living with mental illness, and the other was for a program that improves the processing of extradition cases and the recovery costs.
The "Creating Super First Responders" program was among the Top Ten Award honorees at the Productivity and Quality Awards ceremony on Oct. 10.
The program was a collaborative effort by LADA, the Los Angeles County Department of Mental Health and the Los Angeles County Chiefs of Police to train frontline law enforcement officers.
The training, led by Sandy Jo MacArthur, LADA's mental health training coordinator, received California Peace Officer Standards and Training certification in December 2015.
More than 1,400 first responders from 63 agencies have been trained.
Also recognized at the ceremony was the Extradition Services Program to Staff Bail Court, which received a Traditional Plaque Award.
The program stemmed from an order by the Superior Court that all hearings on bail bond motions be moved to a designated courtroom in the Central District. The order took effect in 2015.
The section created new protocols to process cases, litigate motions and recover extradition costs from bail bond companies.