August 28, 2017: LADA Leads Animal Safety Efforts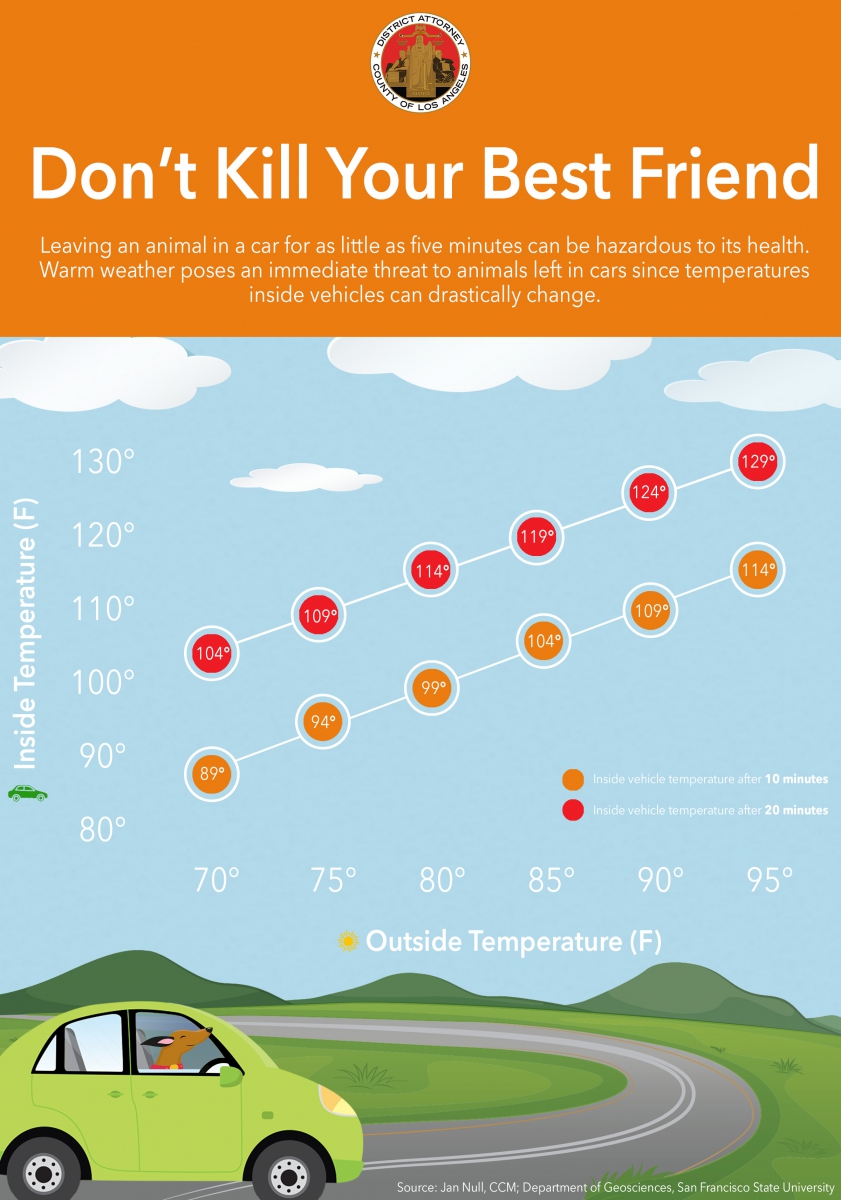 Leaving an animal in a car for as little as five minutes can be hazardous to its health. With temperatures rising, the specially trained deputy district attorneys who prosecute animal cruelty cases in the Los Angeles County District Attorney's Office are on high alert.
Warm weather poses an immediate threat to animals left in cars since temperatures inside vehicles can drastically change. On average, car temperatures can increase by 19 degrees in 10 minutes, and as many as 33 degrees in 30 minutes.
In 2015, LADA trained mall security guards to be on the lookout for animals left in hot automobiles. The following year, the office co-sponsored Assembly Bill 797 that was later signed into law by Gov. Jerry Brown. Also known as the "Right to Rescue" bill, the law allows an individual to forcibly enter a vehicle – after contacting law enforcement – to remove an animal in danger.
"It is never alright to leave a pet alone in a hot car – not when a window is left cracked open, not when the car is parked in the shade and not when you think you'll be in the store for just a few minutes," District Attorney Jackie Lacey said. "Leaving a dog alone in a hot car is a crime."
Under state law, first-time offenders who leave an animal unattended in a vehicle can face a fine of $100. Repeat offenders can be fined $500 and sentenced to as much as six months in jail. If an animal is harmed or dies, owners can be charged with felony animal cruelty and, if convicted, sentenced to as much as three years in prison.