February 8, 2017: Familial DNA Search Solves Cold Case Murder of Karen Klaas, ex-wife of Righteous Brothers singer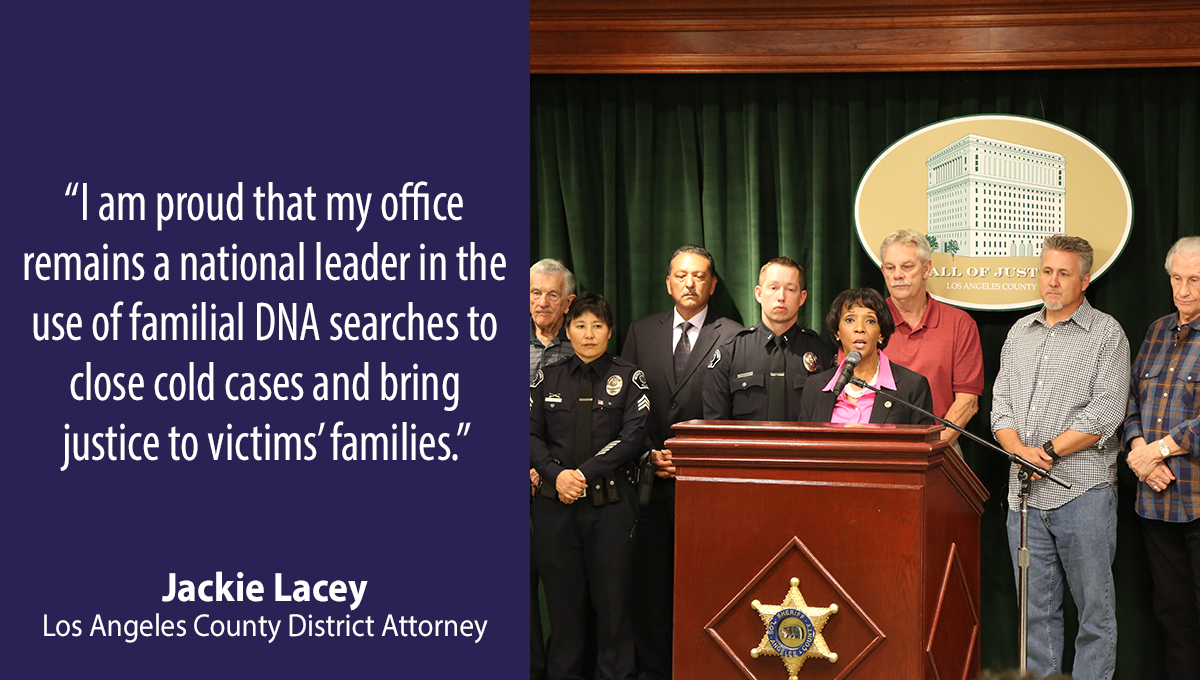 Righteous Brothers singer Bill Medley never believed his former wife's murder would be solved. It had been more than 40 years and the trail was cold. 
In January, Medley praised law enforcement officials and the use of a familial DNA search to close the 1976 case. It was only the second criminal case solved using this unique search technique in Los Angeles County history.
"I am proud that my office remains a national leader in the use of familial DNA searches to close cold cases and bring justice to victims' families," District Attorney Jackie Lacey said at a Jan. 30 news conference with Medley and his son.
Familial DNA searches are reserved for serious crimes with critical public safety implications and when all investigative leads have been exhausted.
In this case, the Los Angeles County Sheriff's Department, working in conjunction with the Hermosa Beach Police Department, asked prosecutors to review the case for a possible DNA familial search. All they wanted was just one more clue to help in their ongoing criminal investigation.
The DNA evidence collected at the crime scene had been run through the state's felon database over the years – but they never got a hit. Their last hope was to try to identify the murder suspect through a relative's DNA.
The scientific technique seeks to find a biological link to a close relative of the suspect, usually a father, brother, uncle or nephew, who was convicted of a felony in California and had their DNA entered into the statewide database.
The Los Angeles County District Attorney's Office played a key role in solving this case.
Prosecutors Carol Burke and Marguerite Rizzo reviewed all the evidence and determined that it met the stringent requirements for requesting a familial DNA search. The work started as far back at 2011.
There continued to be a public safety threat. The person who raped and murdered Karen Klaas may still be at large. He may have committed other crimes and every day he remained out of prison, the community was at risk. Rizzo committed to filing the murder charges, if a suspect was identified through the search.
In 2016, there was a DNA hit. Authorities determined that Kenneth Troyer raped and killed Klaas.  But he would never be prosecuted for his crimes. He was killed in 1982 during a shootout with police in Orange County.
"You hold out hope. You want to close the book. You want to know what happened," Medley disclosed at the news conference. "It's just nice to close the book on this," he said.