May 13, 2016: Thieves Target Cell Phone Users in Tech Support Scam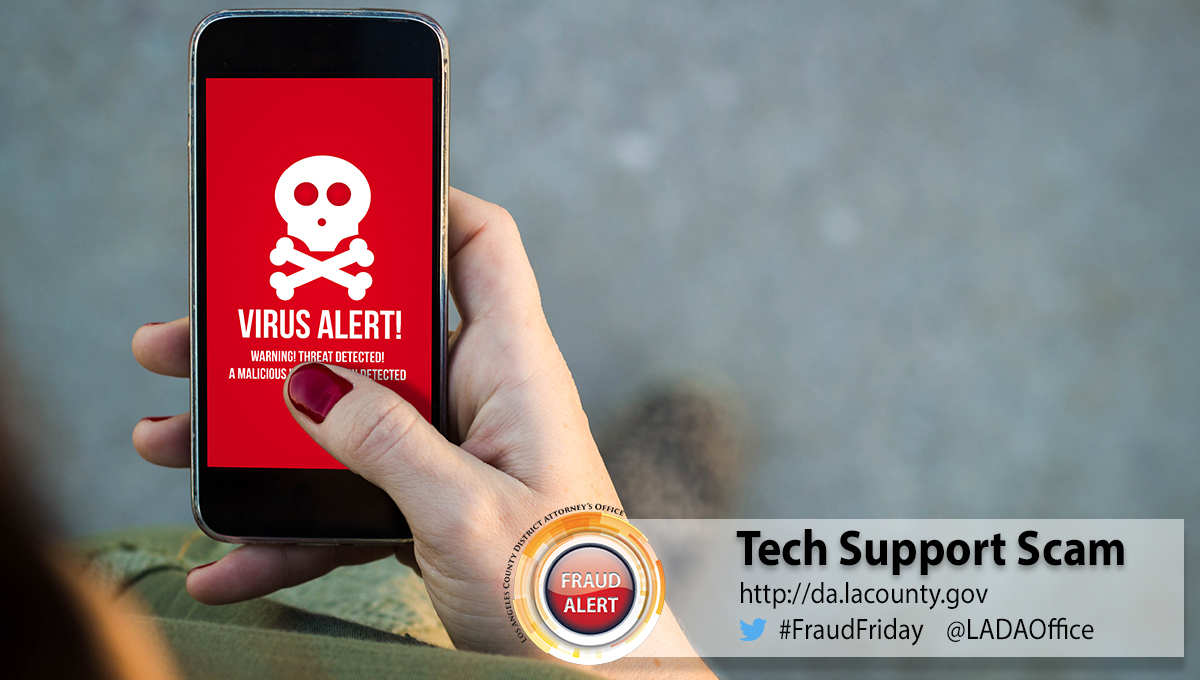 The next time you need a software update on your cell phone, make sure it's legitimate.
In the tech support scam, crooks call or email smart phones at random and claim an attempted software update has failed because of a virus. They say the purported problem can be remedied via a $10 credit card payment.
The scammer not only collects the money but also has the credit card number that can be used later for fraudulent charges.
TIPS:
Get any software updates directly from your phone

Never provide information to an unsolicited caller

If you paid, report the crime online to the FBI Internet Crime Complaint Center at

www.ic3.gov

.
Learn more about how to avoid this type of fraud in this video: https://vimeo.com/166415514.
Follow @LADAOffice on Twitter for up-to-date news and use #FraudFriday.