May 25, 2017: Scammers Target Seniors with Promises of Free Medical Devices from the Government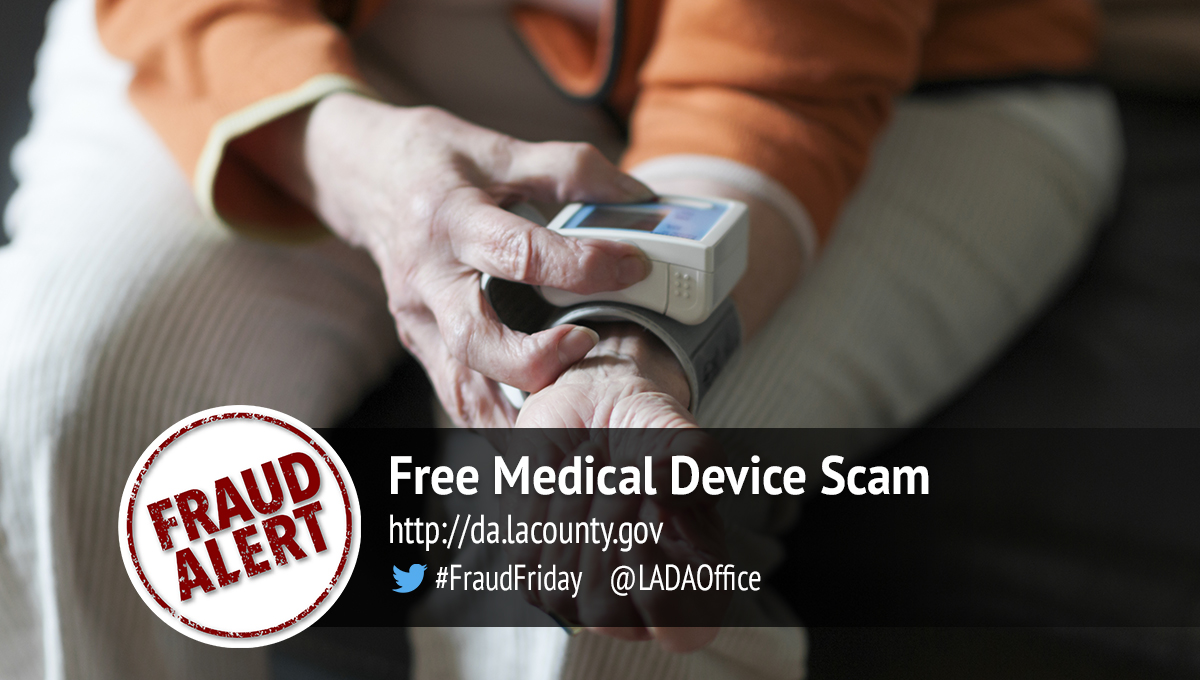 The phone rings, a caller claims to represent the Social Security Administration, Medicare, Medicaid or Medi-Cal and offers the senior who answers free devices such as medical alert alarms, back support braces or a motorized scooter or chair.
The perpetrators of the Free Medical Device Scam will request personal information from seniors so they can receive the so-called free products. In one recent case, a caller promised seniors they would receive a $5,000 payment voucher for hearing aids.
Once seniors provide their private data, they never receive the promised items. The scammer will use the personal information to steal the senior's identity. Instead of receiving the needed device, seniors end up getting fraudulent charges in their name.
TIPS:
Never provide personal information over the phone to unsolicited callers
Hang up the phone on offers that start with "free" or sound too good to be true
Remember, Social Security, Medicaid, Medicare and Medi-Cal will never request personal information from a person over the phone 
For more information on scams that target seniors, go to the Elder Abuse/Financial Fraud pages of the District Attorney's website (http://da.lacounty.gov/seniors/financial-fraud) or http://vimeo.com/150942366.
Follow @LADAOffice on Twitter and Instagram for up-to-date news and use #FraudFriday.