June 7, 2021: D.A. Investigator Recognized for Military Service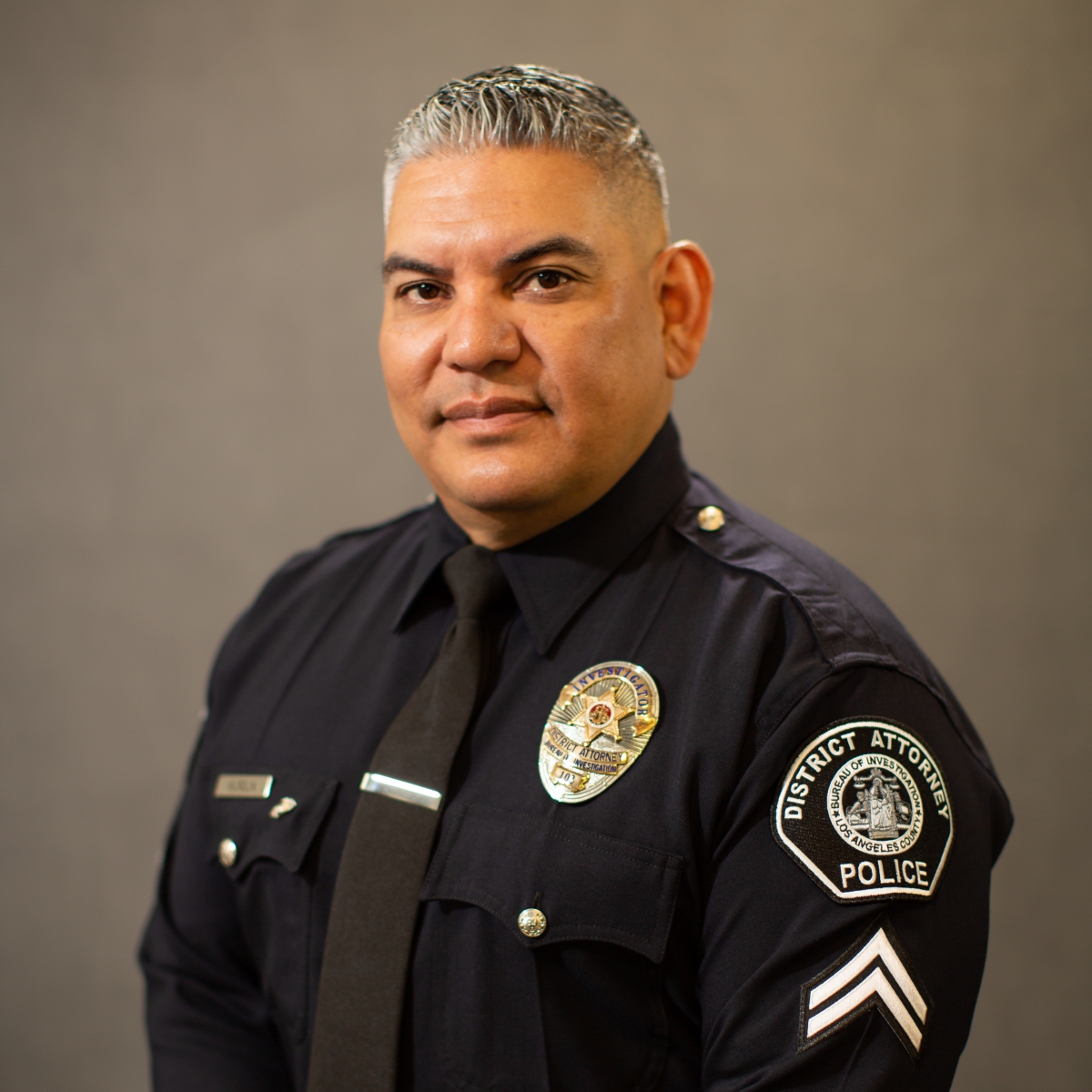 Senior Investigator Edgar Murguia was honored May 29 by Los Angeles County Supervisor Kathryn Barger at her annual Tribute to Veterans and Military Families.
Murguia served in the United States Marine Corps from 1996 to 2004. He was a Los Angeles County sheriff's deputy before joining LADA in 2007.
"This is a well-earned recognition for Senior Investigator Murguia," said District Attorney George Gascón. "His bravery and his service to our country deserve the respect of everyone in the office. We greatly appreciate the many sacrifices he and his family have made for our country."
The District Attorney's Office nominated Murguia for the honor.
In 2003, Murguia deployed for seven months in Iraq and Kuwait. He used his civilian policing skills on the streets of Baghdad at a time when looting was on the rise. 
He also put his experience in law enforcement to use while working at an enemy combatant detention center in Basra. 
Murguia was a team leader during combat operations with Operation Iraqi Freedom and received a Navy Achievement Medal among other awards.