July 13, 2021: Deputy District Attorney Sisak Certified in Advanced Cybersecurity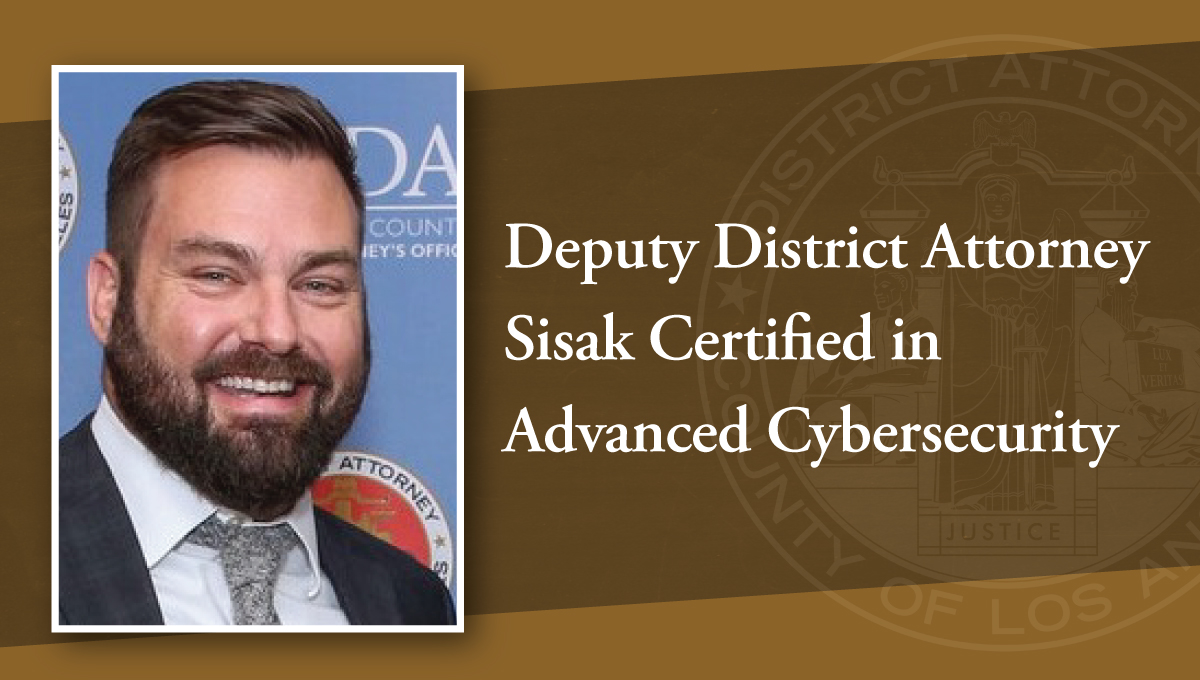 Deputy District Attorney Luke Sisak, of the Cyber Crimes Division, has received a cybersecurity certification that will benefit the prosecution of complex high-tech cases.
Sisak recently completed a Global Information Security Fundamentals (GISF) course that provides training in the technical aspects of computers and networking. The certification is rare among lawyers.
He said the training is beneficial when reviewing investigators' findings in complex cases involving online threats, wire fraud and cryptocurrency.
Sisak also credited the course with giving him the skillset to present a complicated case more accurately during trial.
"More and more of our cases have a digital aspect, whether it involves a computer, tablet or phone," Sisak said. "With this training, I'm able to unpack witness testimonies so a jury understands it."
Sisak said he believes this is a course that many lawyers will have to take in the future.
"Having a prosecutor with GISF certification is rare and we are lucky to have Luke on our team," said Assistant Head Deputy Rouman Ebrahim of the Cyber Crimes Division.
Sisak said taking the GISF course piqued his interest after having worked on task forces with investigators and sheriff's deputies who are certified.
He is currently working toward obtaining an additional certification addressing security essentials.
Sisak, who joined the office in 2005 as a law clerk and became a deputy district attorney in 2007, hopes his training will benefit his cases and that he may serve as a resource for other deputy district attorneys.​