February 8, 2022: Human Trafficking Prevention Campaign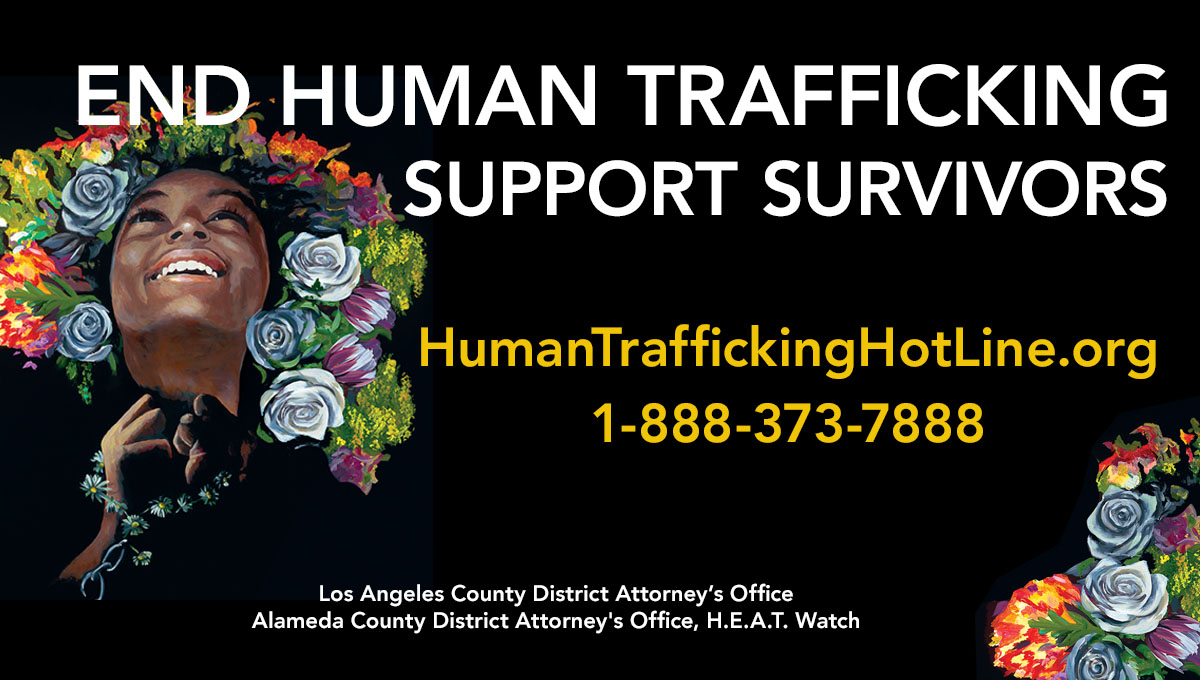 It is a sad fact that Los Angeles County is one of the nation's top destinations for human trafficking.
To end this tragic crime, the District Attorney's Office is enlisting the help of government leaders, community activists, law enforcement personnel, the business community and members of the public to raise awareness about labor and sex trafficking.
In January, the Office, in conjunction with County Counsel, launched a public awareness campaign asking the public to report this crime so that traffickers may be held accountable, and their victims and survivors get the trauma-informed services they need.
The campaign includes an online human trafficking awareness toolkit that contains artwork and information in several languages for sharing. The toolkit may be found at http://da.lacounty.gov/victims/human-trafficking-resources.
The Office also is working with Clear Channel Outdoor, Lamar Advertising and Outfront Media to place billboards and posters promoting the National Human Trafficking Hotline (1-888-373-7888 or text 233 733). The first billboard, which features artwork commissioned by the Alameda County District Attorney's Office, was located off the eastbound 10 Freeway near the 605 Freeway interchange.
In addition, the Office held trainings for law enforcement personnel and government leaders and hosted two town halls, featuring victim services providers.