March 31, 2022: Watch: District Attorney Gascón Unveils Human Trafficking Diversion Program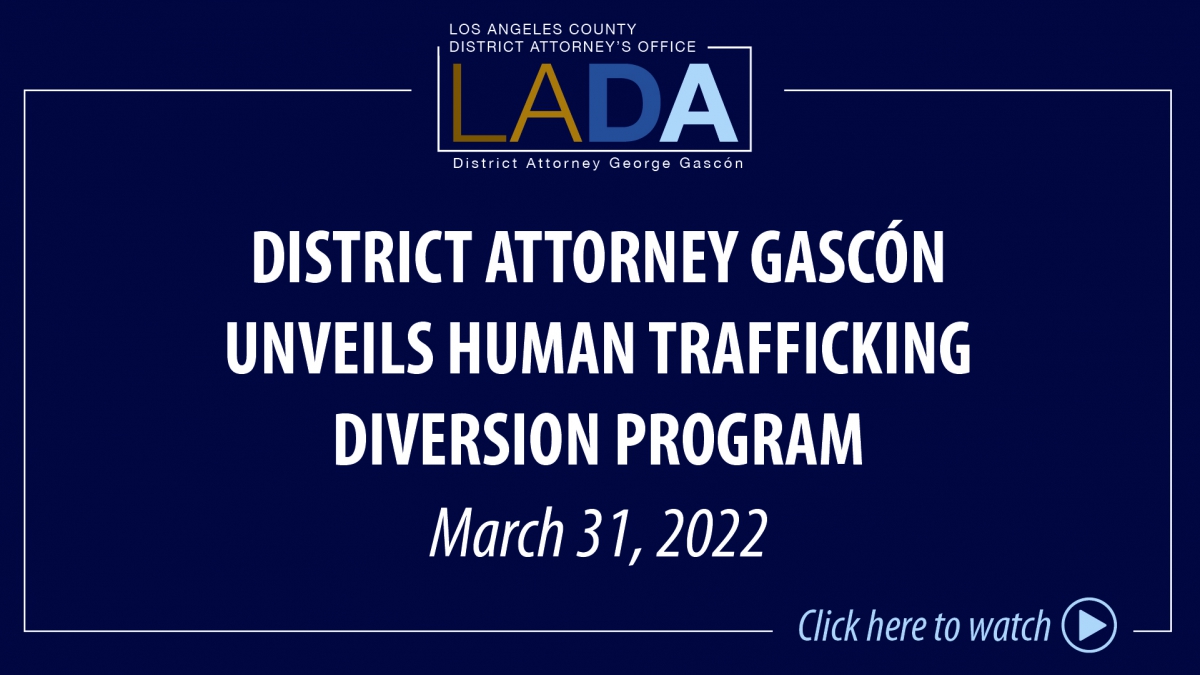 District Attorney George Gascón unveiled a diversion program that aims to improve and restore the lives of human trafficking victims. He was joined by Los Angeles County Public Defender Ricardo Garcia, Alternate Public Defender Erika Anzoategui and others.
Click here for the news release.