May 13, 2019: Volunteers of the Year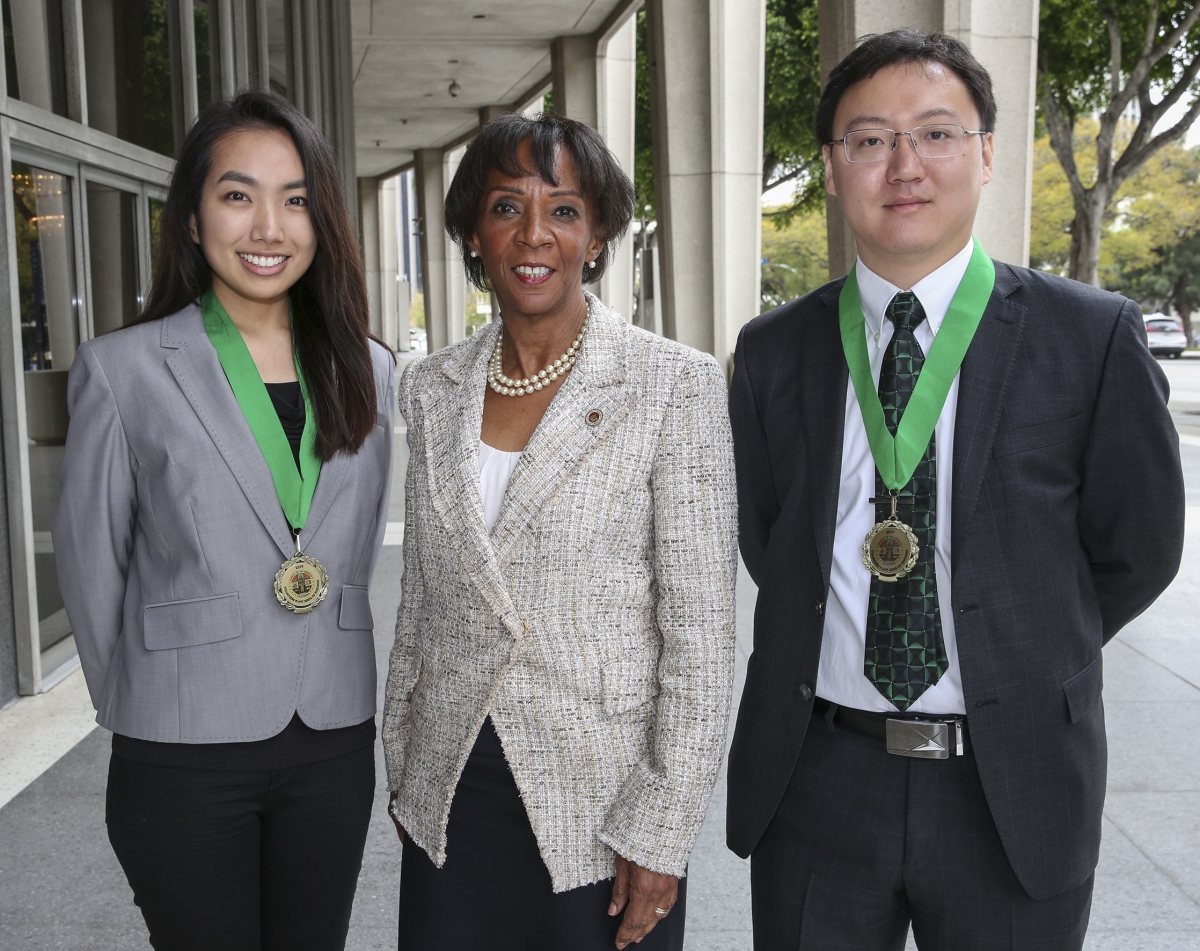 Two volunteers were recognized by District Attorney Jackie Lacey on April 3 for their drive and professionalism.
Richard Chou, pictured right, and Teja Kim were named the office's Volunteers of the Year. Chou donated many hours in the Van Nuys Branch Office and Kim assisted the office's professional responsibility advisor.
Hundreds of volunteers help the office and save taxpayers millions of dollars every year.
Chou, a graduate of Southwestern Law School, was commended for his extraordinary energy as he assisted deputy district attorneys in Van Nuys, an office that has faced unique challenges since a water pipe burst in January 2018, forcing attorneys and staff out of their usual workspace.
Chou was nominated by Deputy District Attorney Ranna Jahanshahi, who said he helped her assess jury candidates for trials, transcribed dozens of recorded calls by jail inmates and footage from police body cameras, tracked evidence and helped schedule witnesses.
He worked in the office from March through December last year.
Kim, a University of California, Los Angeles graduate, also is interested in working as a deputy district attorney. She sought a student volunteer position with the office to learn firsthand what the work involves.
Since September, Kim has conducted legal research for Professional Responsibility Advisor Cynthia Nakao and helped create and fine-tune presentations on ethics for prosecutors, law clerks and victim services representatives.