September 23, 2019: Spotlight: Records Management Section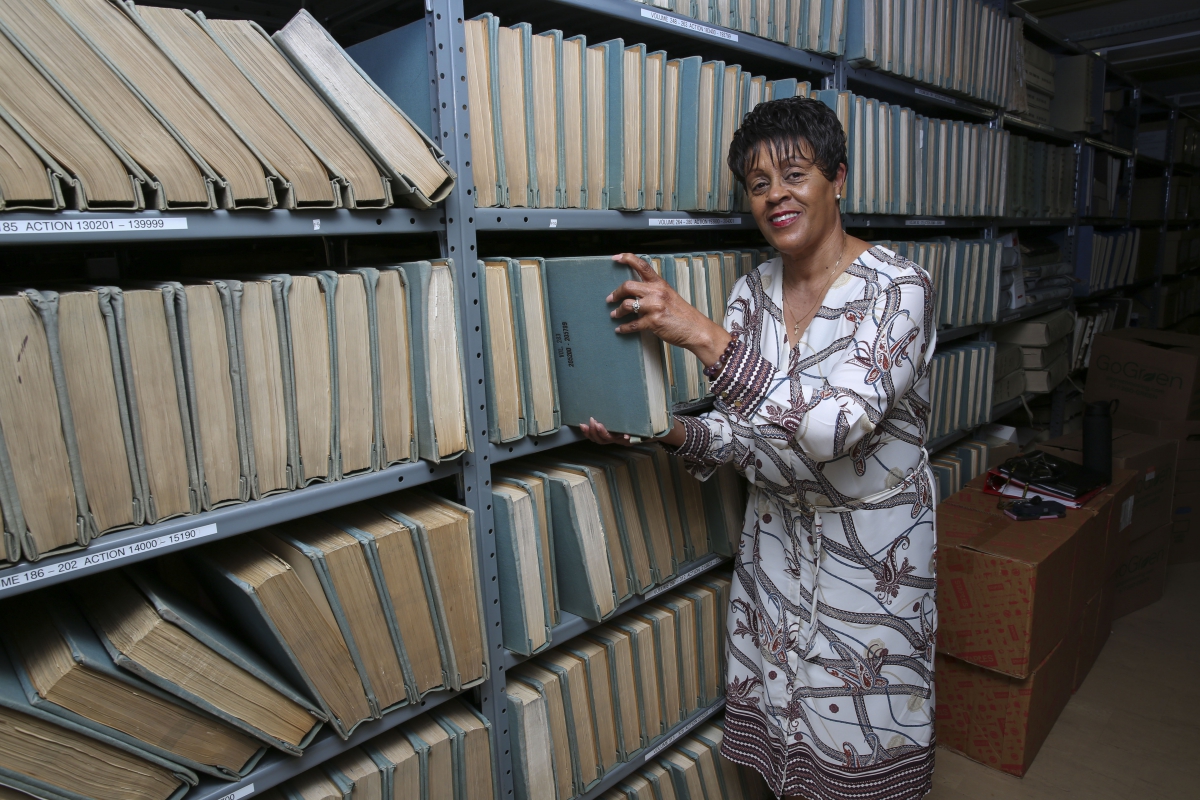 In row upon row and box upon dusty box, stretching up 15 feet high in a warehouse southeast of downtown Los Angeles, are the documents that tell the stories of past criminal prosecutions.
The files of roughly 1 million cases are housed in the office's Records Management Section, also known as Archives.
Some of the files in the cavernous 51,300-square-foot space are more than 60 years old. In a locked cage are files from some of the office's most notorious prosecutions, including O.J. Simpson, Lyle and Erik Menendez and the "Night Stalker" Richard Ramirez.
It is the responsibility of Gina Reeves-Torrence, manager of the section, and her team to make sure these documents are secure, easy to locate, converted to digital records and, when the time is appropriate, destroyed.
She is part security guard, part librarian, part clerk and part destruction specialist.
"We have to make sure we are keeping track of all incoming cases accurately and appropriately and that everything is documented," Reeves-Torrence said. "It is imperative that we do everything right."
The staff at the Records Management Section takes dozens – sometimes hundreds – of requests a month from deputy district attorneys and investigators and prepares 300 cases a week before they are shipped to a vendor where they will be scanned into digital files.
When it is time to purge cases (cases from 1994 and earlier are being reviewed currently), deputy district attorneys come to Archives to review boxes and boxes of cases to determine if they should be shredded or maintained. For death penalty cases, life in prison sentences and a few other cases, the files must be maintained indefinitely.