January 21, 2020: Spotlight: Automobile Insurance Fraud Division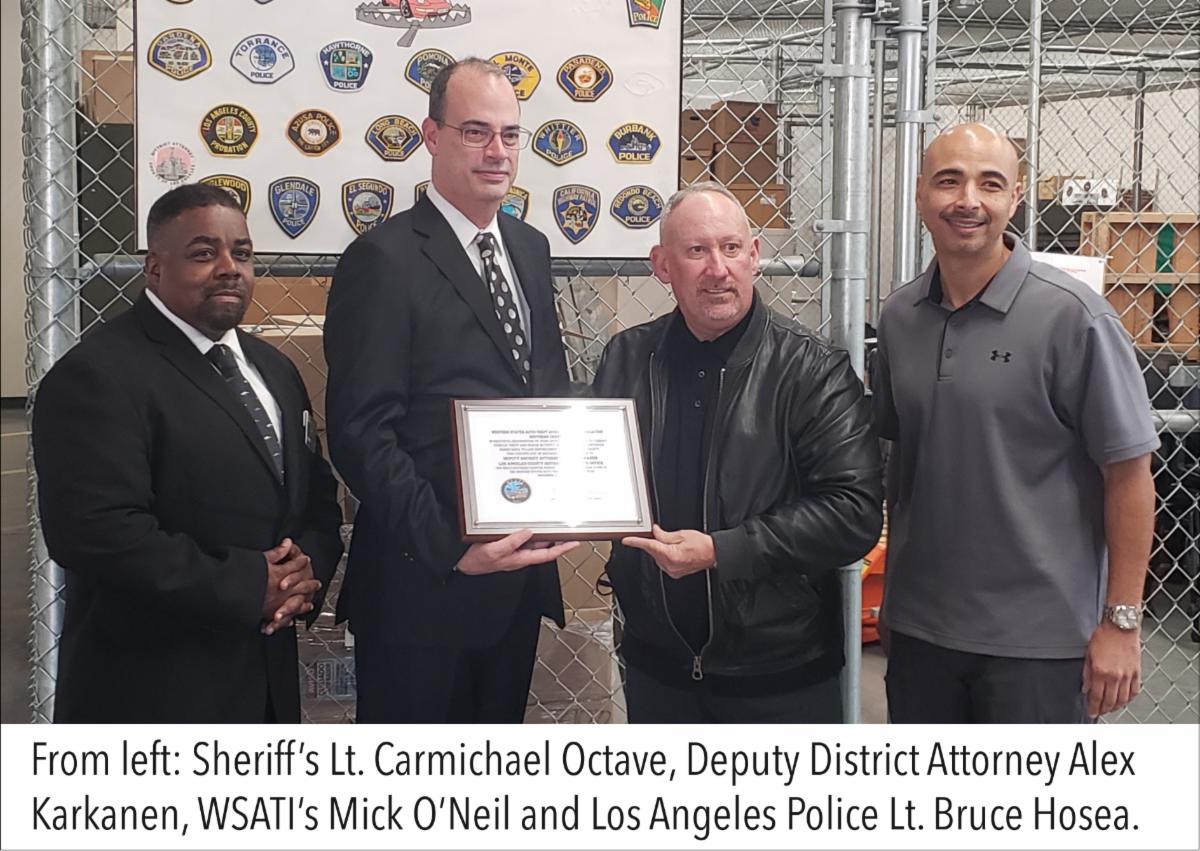 In a land of automobiles, where exotic and luxury vehicles are commonplace, prosecuting organized auto theft relies on a team approach.
Three deputy district attorneys are assigned full-time to the highly specialized multiagency task force established to shut down these sophisticated criminal enterprises. 
Earlier this year, the office's Automobile Insurance Fraud Division prosecuted two men accused of stealing nearly $4 million in cash and luxury vehicles in a high-end automobile sublease scam.
The men used online ads to persuade investors to lease or purchase more than 40 luxury automobiles and then turn them over to the men to sublease at a profit.
Instead, the men sold the vehicles – made by Bentley, Rolls-Royce, Maserati, Mercedes-Benz, Jaguar, BMW and Lexus – to unsuspecting buyers and pocketed the cash.
Some of the victims provided multiple cars to the men, resulting in individual losses of up to $750,000.
The men each pleaded no contest to three felony counts of grand theft of an automobile and one felony count of grand theft.
Arman Hazarian of Tarzana was sentenced last month to nine years in state prison and Afshin Hashemi of Hollywood was sentenced to four years in county jail.
This is one of nearly 100 cases the division prosecutes each year involving organized auto theft.
The yearlong investigation was conducted by the Taskforce for Regional Auto Theft Prevention (TRAP), whose members include representatives of the District Attorney's Office, the Los Angeles County Sheriff's Department, the Los Angeles Police Department, the California Highway Patrol and the California Department of Motor Vehicles.
For its work on the sublease scam, the task force, including Deputy District Attorney Alex Karkanen, received the National Insurance Crime Bureau's 2019 Gary Gray Award for excellence in auto theft investigation and the 2019 President's Award from the Western States Auto Theft Investigators Association.