July 21, 2016: Mental Health Report Praised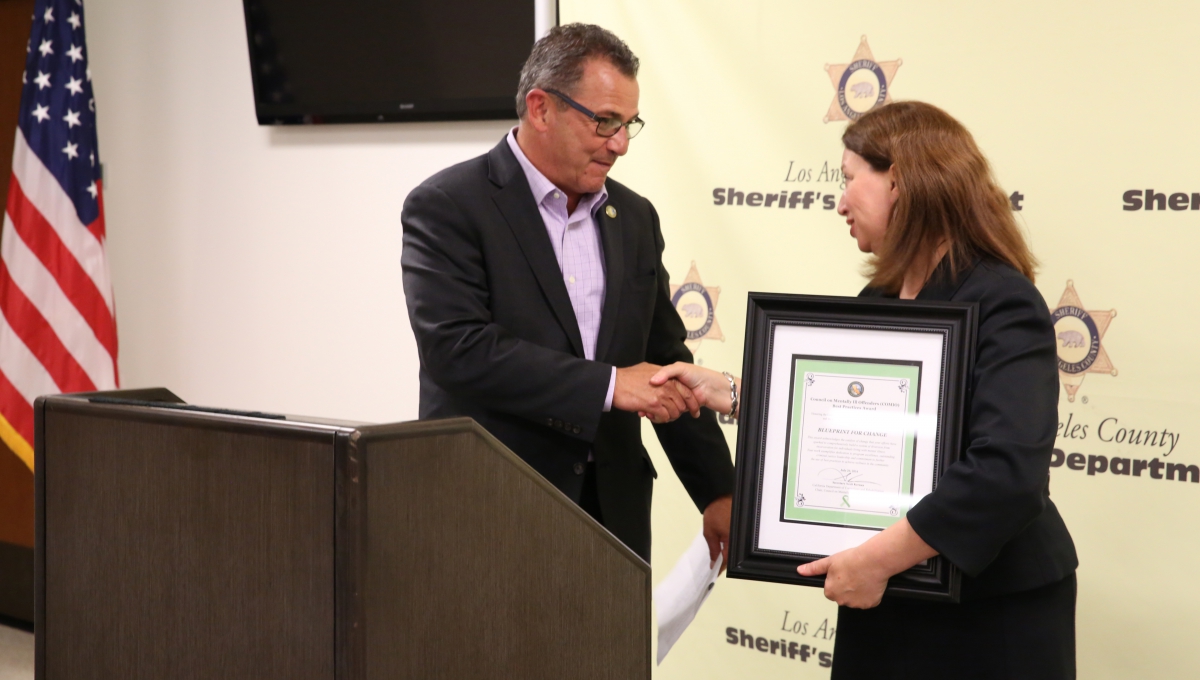 A state council has recognized District Attorney Jackie Lacey's efforts to develop a system that diverts certain offenders who are living with mental illness from incarceration.
The report produced by the Mental Health Advisory Board, "A Blueprint for Change," received the Best Practice Award from the state Council on Mentally Ill Offenders (COMIO) on July 20, 2016.
District Attorney Lacey founded the Mental Health Advisory Board. The report may be viewed here. 
"Your work exemplifies dedication to program excellence, outstanding criminal justice leadership and commitment to further the use of best practices to achieve wellness in the community," Scott Kernan, secretary of the California Department of Corrections and Rehabilitation and chair of COMIO, said in presenting the award.
Los Angeles County's efforts serve as "a model for the rest of the state," he added.
Tracey Whitney, the District Attorney's mental health liaison, accepted the award at county Office of Diversion and Re-Entry's Permanent Steering Committee meeting.
COMIO seeks to promote cost-effective approaches to meeting the mental-health needs of at-risk adults and juveniles who are likely to become offenders or have a history of offending.