January 22, 2020: LADA Prosecutes Complex Cases Through Second Chair Program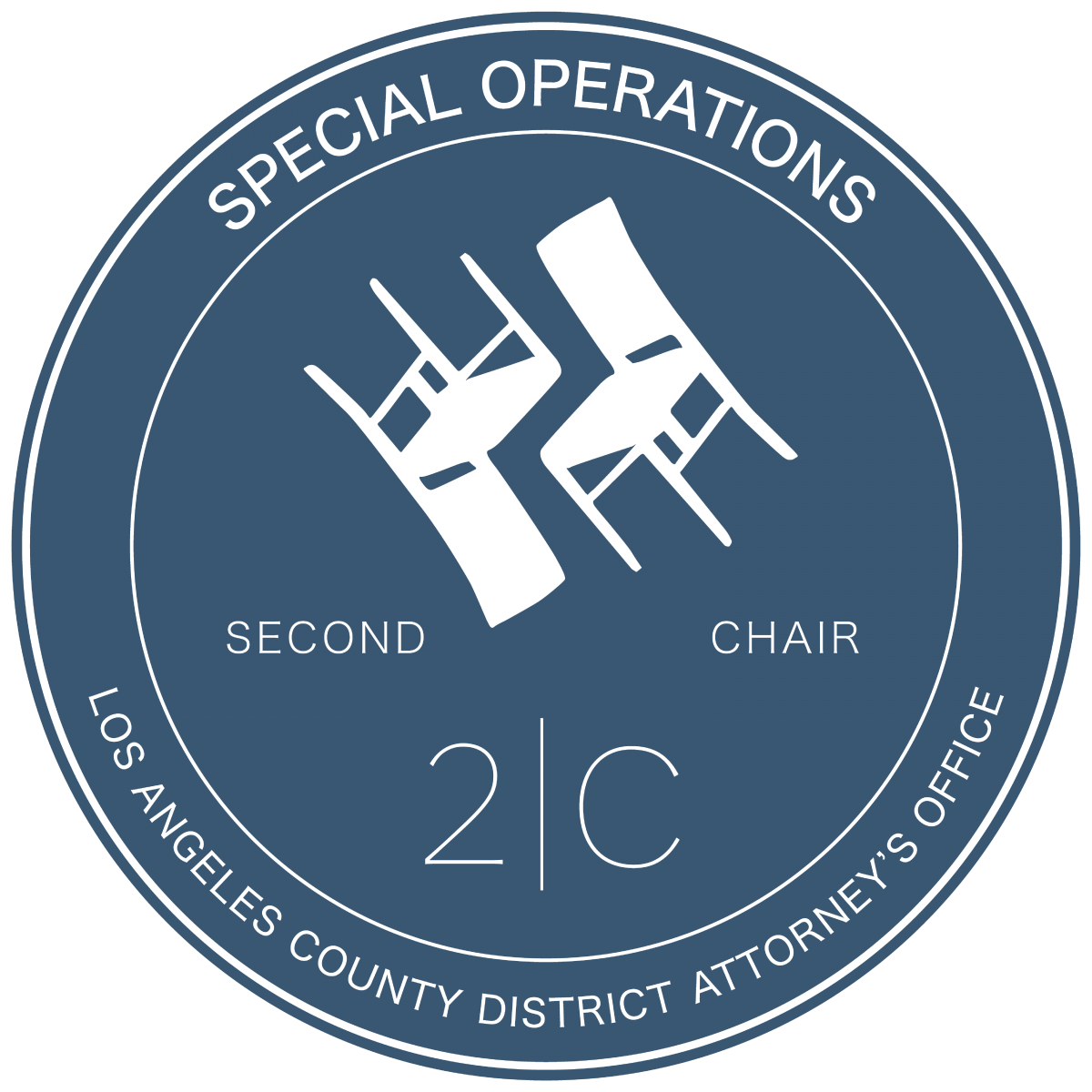 When a complex case comes into the office, it may require additional resources: another attorney to go through thousands of pages of evidence or provide legal expertise, such as reviewing forensic or cyber evidence, or interviewing a child witness.
The office's Second Chair Program brings together deputy district attorneys with different levels of trial experience and diverse specialized legal skills to provide the extra resources needed to prosecute some of the office's biggest and most difficult cases.
"Through innovation, my office has been able to allocate the resources needed to try the toughest cases, while offering our attorneys excellent peer learning opportunities," District Attorney Jackie Lacey said. "Together, they bring a range of exceptional legal skills into the courtroom that help us secure justice and keep our community safe from crime."
Temporary partnerships are formed for a variety of criminal cases. Some may involve extensive discovery, as in a massive fraud case, multiple defendants or numerous crimes and crime scenes, as in the prosecution of a serial murderer.
They may bring together deputy district attorneys with specialized skills, such as performing computer diagnostics, explaining DNA evidence to a jury or writing affidavits for court-approved wiretaps.
These cases give less experienced prosecutors the opportunity to participate in major cases and the office's legal experts the occasion to share their specialized knowledge with other deputy district attorneys in the office.
In both instances, deputy district attorneys benefit from working alongside each other and learning from their colleagues. Crime victims and the community also benefit from having an experienced and versatile prosecution team assigned to try some of the most brutal and sophisticated crimes.
Since 2018, more than 50 deputy district attorneys have teamed up to prosecute some of the office's most difficult cases. Together, they have prosecuted 30-plus major cases.