April 12, 2016: Honoring Volunteers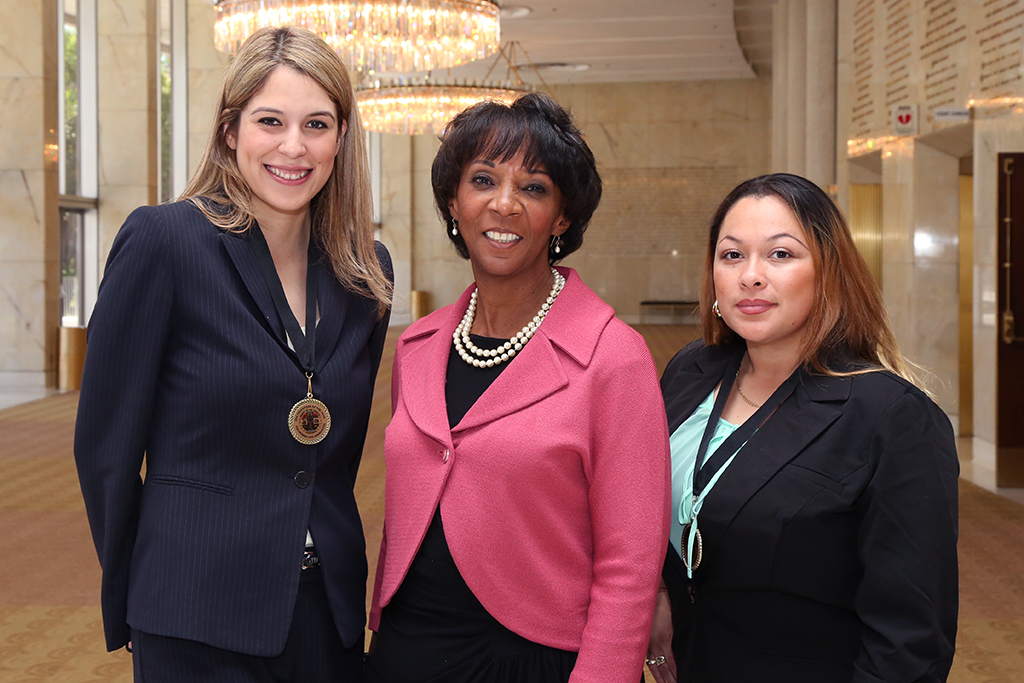 Los Angeles County volunteers contributed more than $90 million in services last year – a mostly invisible gift that improved county services and saved taxpayer dollars.
The District Attorney's Office brings in hundreds of law students each year to assist prosecutors and learn more about the criminal justice system.  The office also recruits non-lawyer volunteers to provide services to victims of violent crime.
On April 4, two stand-outs – Marcela Mercado Gonzalez and Crystal Sanchez – were recognized at Los Angeles County's 34th Annual Volunteer of the Year Awards.
Marcela Mercado Gonzalez, a certified law clerk in her second year at the Pepperdine University School of Law, is proactive and tenacious.  She has a passion for social justice and enjoys her volunteer work because "prosecutors can use discretion to clearly view the evidence and then charge what is fair and just". 
Crystal Sanchez, a college student and single mother, has volunteered more than 530 hours during the past three years to the office's Bureau of Victim Services. "It is such a humbling experience to be a part of doing something wonderful and passionate that serves our communities," Sanchez said. "What I found most meaningful was helping families get back on track and being a part of their journey."
For more information about volunteer opportunities with the Los Angeles County District Attorney's Office, please visit: http://da.lacounty.gov/contact/volunteer